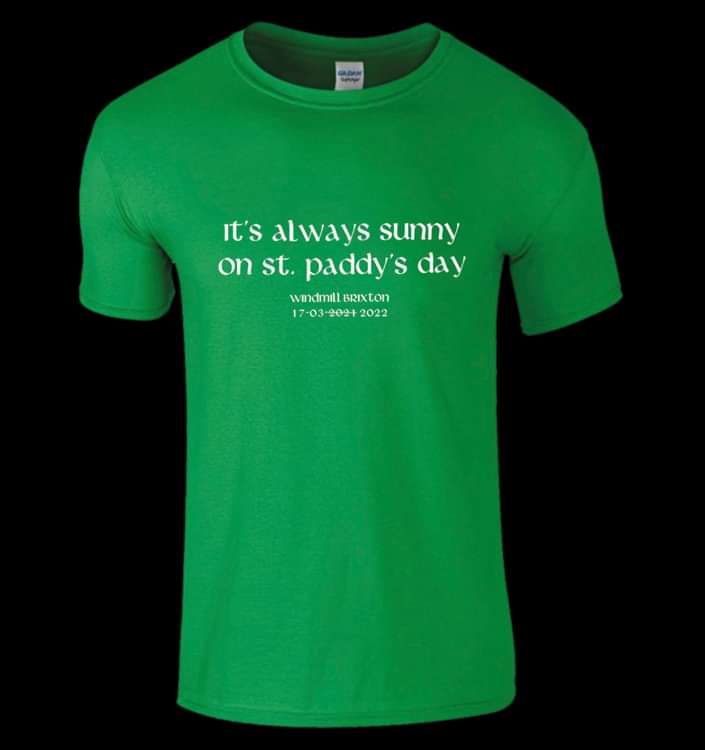 It's Always Sunny On Paddy's Day 2021/22 tee
Limited Edition Shirt - on sale between now and 10am GMT Mon 8 March (UK orders will arrive before 17 March)
Alas, one of our favourite nights of the year when the venue gets transformed into Paddy's Pub and people do Charlie-esque things is not happening this year.
But..you can get ready for the event in 2022 with this tee. Every wardrobe needs a very green tee!
Handprinted on Gildan Softstyle shirts by Lou Smith.
Sizing chart (in inches) S 18 Width 28 Length 15.75 Sleeve Centre Back M 20 29.25 17 L 22 30.25 18.25 XL 24 31.25 19.5 2XL 26 32.5 20.75