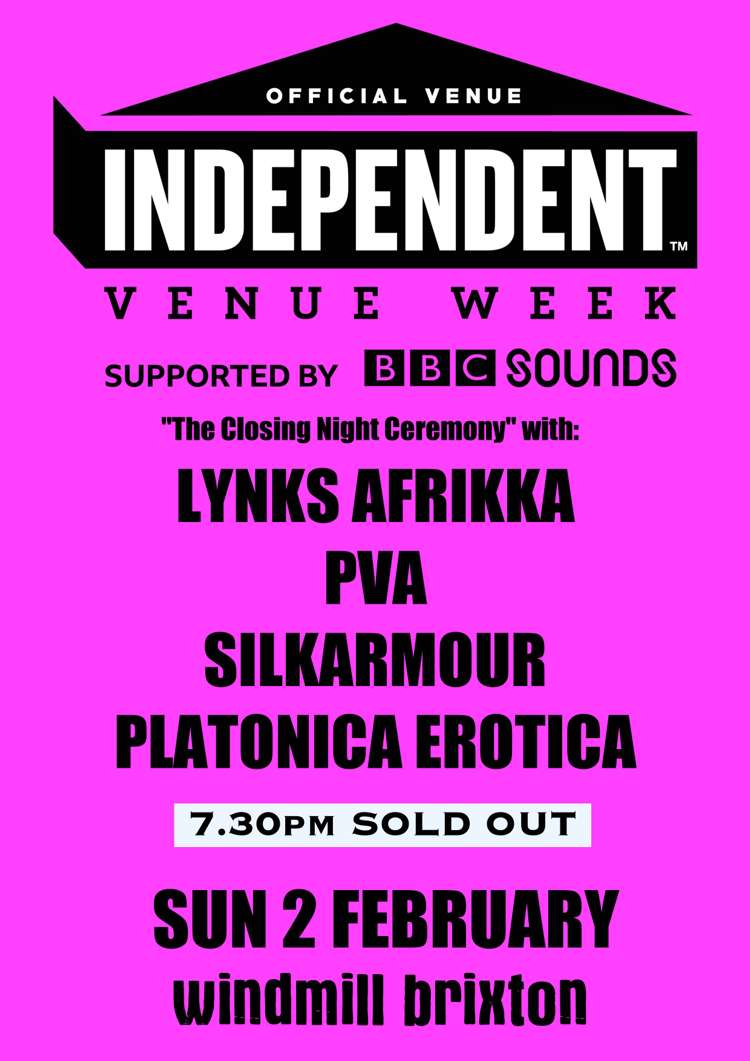 The Windmill presents:
#IVW20 - Lynks Afrikka, PVA, Silkarmour, Platonica Erotica
SOLD OUT
Entry Requirements: 18+
SOLD OUT - there will be NO tickets one the door.
Independent Venue Week is a 7-day celebration of music venues around the entire country.
Independent venues are where most of your favourite bands start out and it's crucial we keep it that way.
During the week we'll be presenting some of our favourite acts who started out at the venue as well as some great newcomers.
To close the week we decided to have a big old party with the flamboyance of LYNKS AFRIKKA plus PVA, fresh from selling out the venue for their single launch party, synth pop from SILKARMOUR and fun tunes from PLATONICA EROTICA.
https://www.facebook.com/lynksafrikka/
https://www.facebook.com/pvapresents/
https://www.facebook.com/silkarmour100/
https://www.facebook.com/platonicaerotica/
For more info on Independent Venue Week please go to: