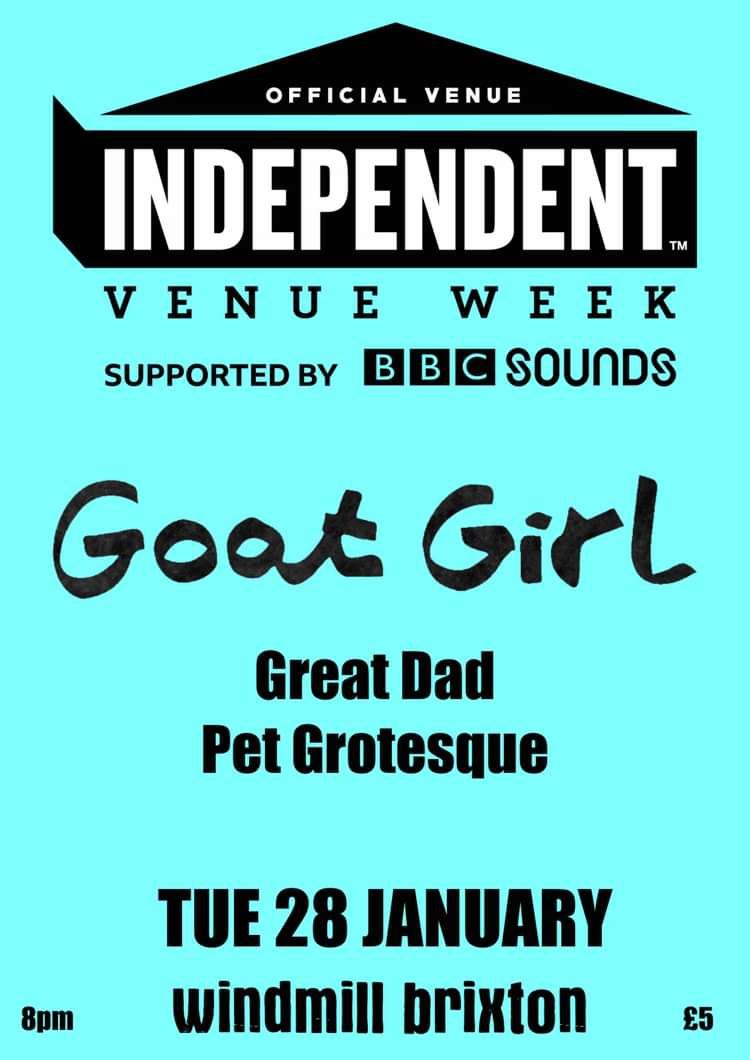 The Windmill presents:
#IVW20 - GOAT GIRL, Great Dad, Pet Grotesque
SOLD OUT
Entry Requirements: 18+
General Admission (e-ticket)
Independent Venue Week is a 7-day celebration of music venues around the entire country.
Independent venues are where most of your favourite bands start out and it's crucial we keep it that way.
During the week we'll be presenting some of our favourite acts who started out at the venue as well as some great newcomers.
We're super pleased to have GOAT GIRL as the first show we announce for #IVW20 not only because they have played the venue many many times and have headlined during the past two Independent Venue Weeks but also they have a new album completed and 2020 is going to be their year. So looking forward to this!!
Support comes from Great Dad and Pet Grotesque.
https://www.facebook.com/greatdad999/
https://www.facebook.com/petgrotesque/
For more info on Independent Venue Week please go to: