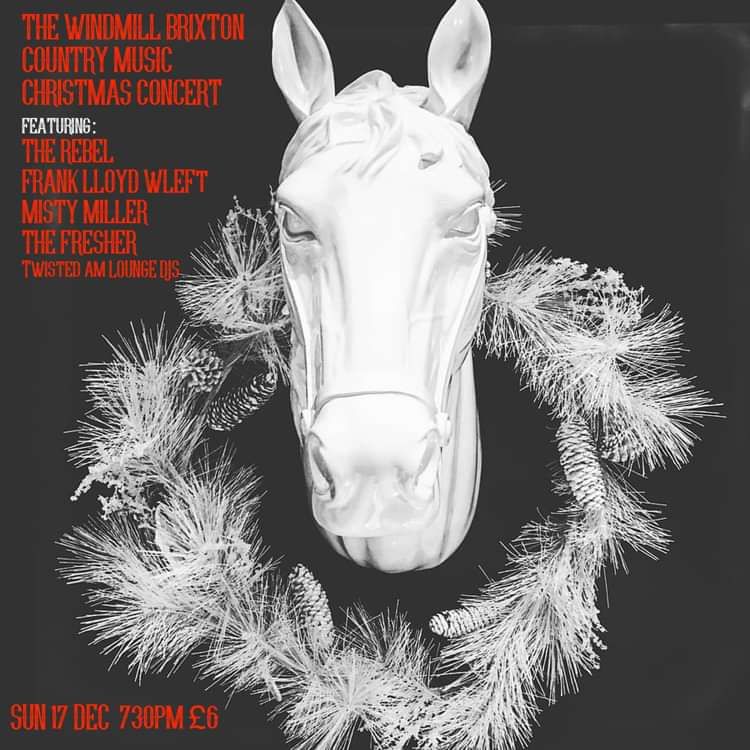 The Windmill presents:
The Windmill Country Christmas Concert
£5
Entry Requirements: 18+
General Admission (e-ticket)
The annual Windmill Brixton Country Christmas Concert. It's twisted!
THE REBEL - The alter ego of Country Teasers' Ben Wallers, The Rebel dates back to the tail-end of the 80s—having existed side-by-side throughout Country Teasers' prolific career—often releasing records at a steadier clip than Waller's main project with songs too madcap to fit into even their William-Burroughs-by-way-of-The-Residents take on country music.
FRANK LLOYD WLEFT & HIS ORCHESTRA - Country music for driverless trucks
THE FRESHER - keen on country music
DJ - Twisted am Lounge - playing George, Tammy, Lefty, Dolly, Paycheck, Reba, Fulks and that kind of honky tonk thing