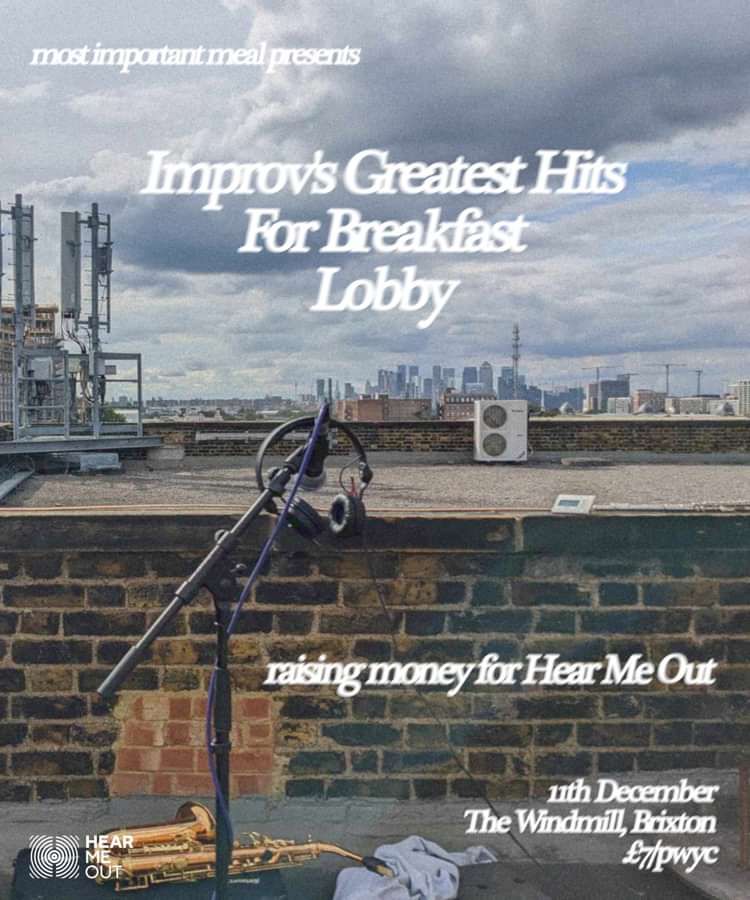 The Windmill presents:
Improv's Greatest Hits, For Breakfast, Lobby
£7
Entry Requirements: 18+
General Admission (e-ticket)
Raising money for Hear Me Out, a charity which runs music workshops in immigration detention centres and asylum hotels, and platforms the music and life stories of the people held inside.
with:
Improv's Greatest Hits - uniting scenes and genres through improvised music.
IGH is a fluid collective of musicians using improvised music as a vehicle to mix musical and social scenes.
Blurring subculture lines and debuting new artists + collaborations on the regular in their home city of Bristol , this'll be a first excursion to London and represented by Big Fuss - drums / Eve Rosenburg - bass / Evo Ethel - tapes + clarinet / Harry Iceman Furniss - cornet alongside big smoke friends Toby Evans Jesra - guitar + Alex Wrey - percussion
Feat members of Bingo Fury / Ex Agent / Foot Foot / Sunglasz Vendor / Leatherhead / Piglet / Solidarity Tapes and more