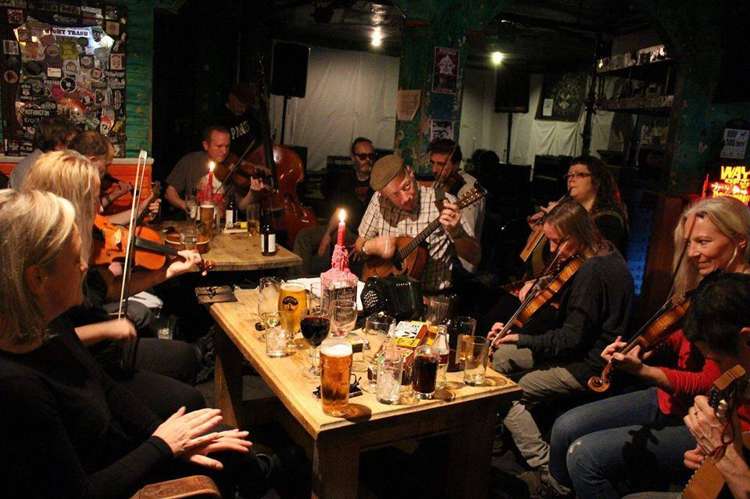 The Windmill presents:
The No Frills Folk Club
The No Frills Band
FREE
Entry Requirements: 18+
Proper, round the table folk music.
All musicians and all styles welcome. Irish, Welsh, English and Scottish, American old time, bluegrass and western swing, French, Yiddish, East European, Scandinavian, Greek, Turkish, Balkan and more.
All abilities tolerated. Swap tunes and songs, meet people and learn stuff.
Or, do what most people do and just get a pint and enjoy the music.
Line Up
The No Frills Band
They play folk music - Celtic, Appalachian, European
Usually there's: Owen Llewellyn - mandolin, tenor banjo & spoons, Jess Cahill - melodeon, hurdy gurdy, tin whistle & singing, Han Fisher - fiddle, Chris Cornetto - darbuka, cajón, harmonica & assorted percussion, Johnny B - octave mandola & singing, Pete Marsh - string bass.