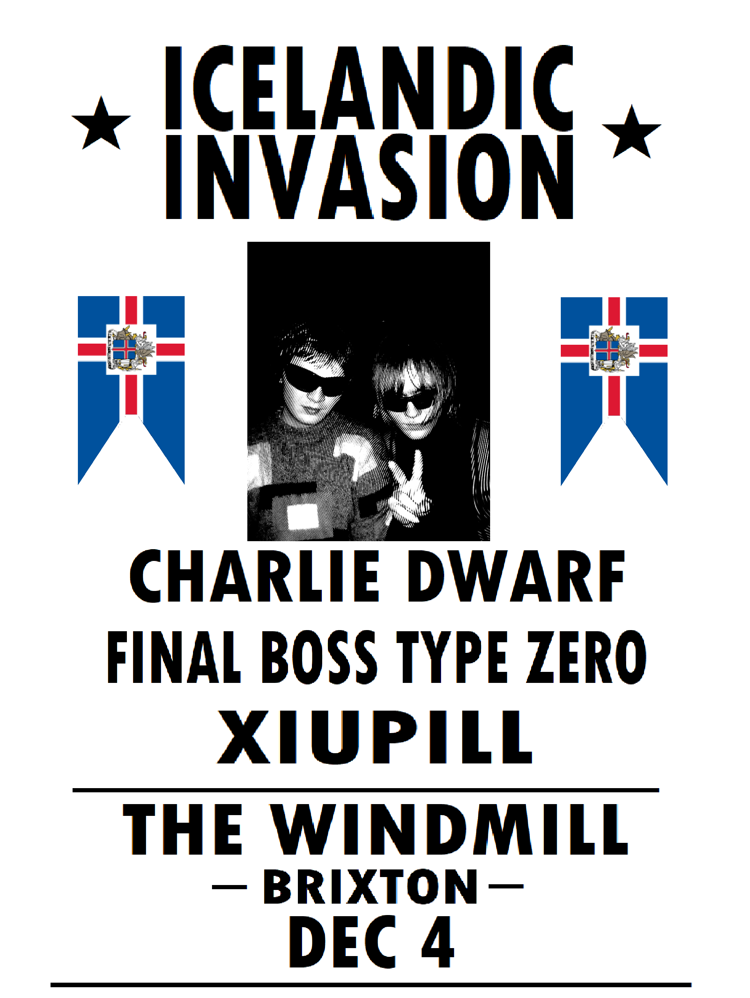 The Windmill presents:
Icelandic Invasion: Charliedwarf, Final Boss Type Zero, Xiupill
£5
Entry Requirements: 18+
IMPORTANT - all our card machines broke so it's CASH ONLY tonight. Hopefully we'll have the problem fixed by tomorrow.
Icelandic Invasion - a selection of underground sounds from the musical island.
CHARLIEDWARF - Charliedwarf is an alternative Icelandic band that works with the fusion of folk guitar and modern/industrial electronic sounds to create an atmosphere of dark suburbian summer love.
FINAL BOSS TYPE ZERO - Final Boss Type Zero is an experimental pop band composed of Guðmundur Arnalds and Jón Múli. Bringing together influences from jungle to funk carioca they are deeply enmeshed in club music which they transform into catchy pop. The project started purely as electronic dance music but quickly evolved from that form in late 2021. They are among the most exciting upcoming Icelandic musicians and are set to release their debut album soon.
XIUPILL - Electronic Pop trio Xiupill work on combining their different influences from Brazilian funk, John Maus to Jungle and many more to make their strong, pop, bass heavy music.