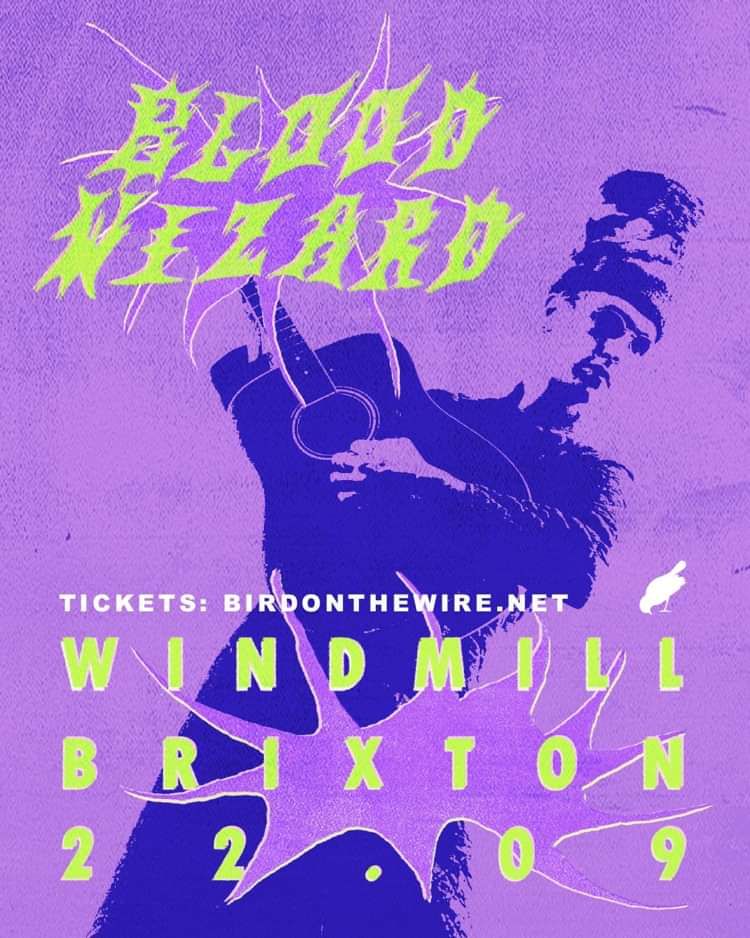 Bird On The Wire presents:
Blood Wizard
£8
Entry Requirements: 18+
Buy Tickets
Straddling a divide between spacious rural folk and urban post-punk claustrophobia, Blood Wizard's debut single Car Crash, released late 2019, was a prelude to what is shaping up to be a true blossoming of the song writing abilities of Nottingham-based musician Cai Burns. Although also a member of Nottingham's punk trio Kagoule (Alcopop! / Earache Records), Blood Wizard arrives with no fixed direction – instead it offers a platform for Burns to explore himself as an artist beyond boundaries and pre-conceptions. It's a project that's bubbled up from within, always there in his writing for other projects but now emerging fully formed in its own entity. At its roots Blood Wizard is steeped in the warm familiarity of folk music; yet within its textures, deft melodies and quick witted storytelling, there's an atypicality to its song structures, and a tightening and loosening – like breathing – between harder-edged sounds and more softly acoustic wanderings.