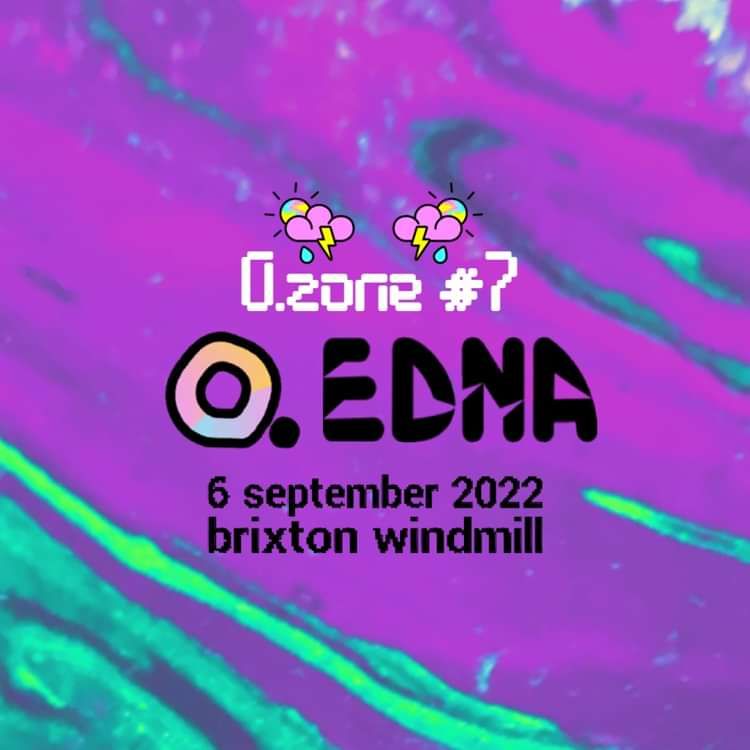 The Windmill presents:
O.zone #7 - O. + Edna
General Admission (e-ticket)
O.zone returns!
Redefining DnB rave music as drum & baritone.
Tash Keary and Joe Henwood bring you a baritone sax and drums duo with a side of dubs, loud noises and heavy beats. Sounds like Noname, The Comet Is Coming, and Radiohead. Tastes like peanut butter and jam on toast.
EDNA
Edna takes to the stage to play her stripped-back guitar songs, using her various pedals to create an ethereal flavour of folk. Her voice infuses the music with soulful melodies whilst her lyrics ponder on nature, stillness, healing, and how we interact with the earth.