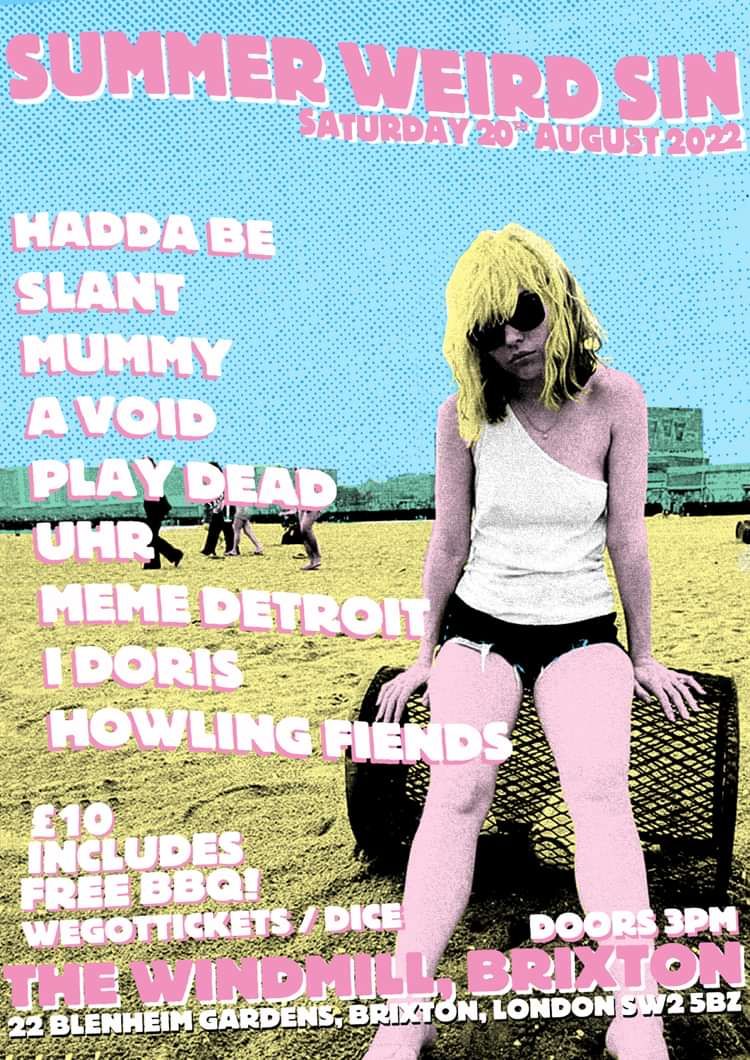 The Windmill presents:
Summer Weird Sin BBQ
£10
Entry Requirements: 18+
Buy Tickets
The legendary Summer Weird Sin all dayer & BBQ is back!
HADDA BE - (FKA Foundlings) Post-punk inflected stomps and melancholic indie-pop.
SLANT -Five heretics on an unrelenting quest to escape the mundane.
MUMMY - Undeniably addictive hooks, heavy, stoner grunge.
A VOID - 3 piece DIY grunge rock from Paris/London
PLAY DEAD - South London punk. "Not the 80s goth band." - Steve Lamacq
UHR - Art-punk 3 piece. Taut rhythms, cheese wire guitar riffs.
MEME DETROIT - High octane indie-grunge laden with riffs and a whole lot of melody.
I, DORIS - Mummycore legends in "splendid tabbards"
HOWLING FIENDS - Psych garage punk.