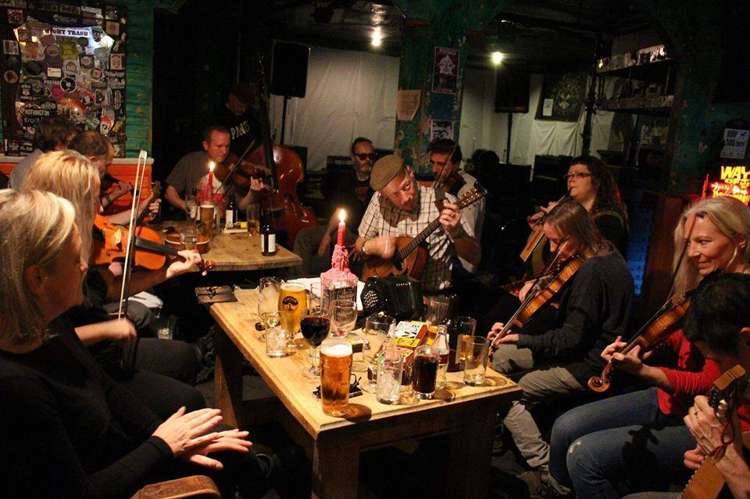 The Windmill presents:
The No Frills Folk Club
The No Frills Band
Free
Entry Requirements: 18+
Proper, round the table folk music.
All musicians and all styles welcome. Irish, Welsh, English and Scottish, American old time, bluegrass and western swing, French, Yiddish, East European, Scandinavian, Greek, Turkish, Balkan and more.
All abilities tolerated. Swap tunes and songs, meet people and learn stuff.
Or, do what most people do and just get a pint and enjoy the music.
COVID policy
Hope you are all looking forward to this show..
Covid is still very much around so with that in mind please consider some or all of these things to ensure we all stay as safe as possible
PLEASE TAKE A TEST
if you don't feel well or have been pinged please stay at home
wear a mask whenever possible
use hand sanitiser
wash your hands
be considerate to others
Thank you and have a great night!
Line Up
The No Frills Band
They play folk music - Celtic, Appalachian, European
Usually there's: Owen Llewellyn - mandolin, tenor banjo & spoons, Jess Cahill - melodeon, hurdy gurdy, tin whistle & singing, Han Fisher - fiddle, Chris Cornetto - darbuka, cajón, harmonica & assorted percussion, Johnny B - octave mandola & singing, Pete Marsh - string bass.