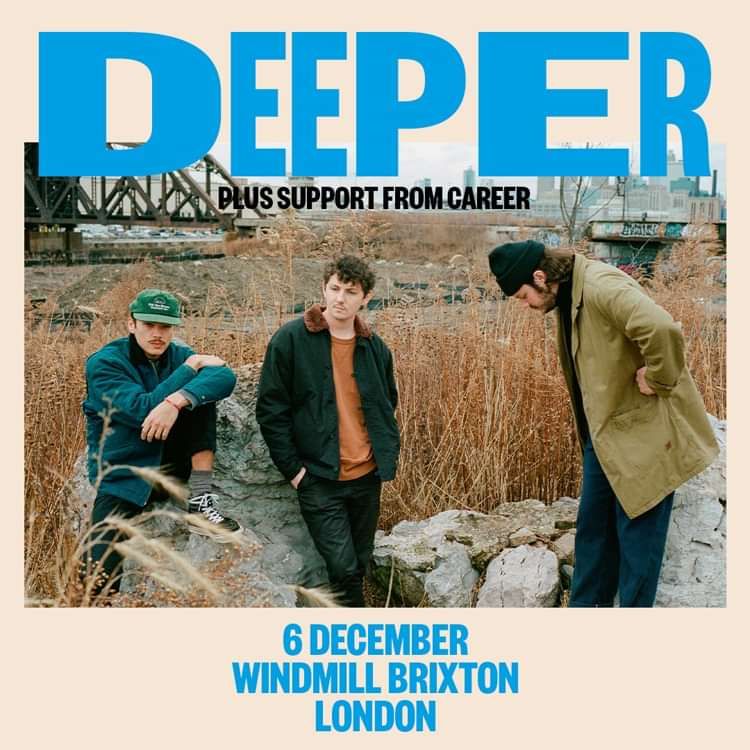 Rockfeedback presents:
Deeper, Career
SOLD OUT
Entry Requirements: 18+
Buy Tickets
DEEPER (Chicago, IL)
Deeper — singer and guitarist Nic Gohl, bassist Drew McBride, and drummer Shiraz Bhatti — are all graduates of Chicago's rich DIY scene who came together around their love of Wire, Devo, Gang of Four, and Television.
While the new record, Auto-Pain, is still within the Great Lakes post-punk tradition of their self-titled debut, the album isn't as insular as its predecessor; it's less interested in pile-driving and more willing to dwell in liminal spaces. Guitars enter the picture precisely, locked bass grooves propel things forward. Drummer Shiraz Bhatti, who is half-Pakistani and half-Native American, embraced the drumming patterns he'd heard growing up at pow-wows, channeling the anxieties of his heritage into his playing and keeping the group grounded when they switch into all-out percussive attack. The result is an album both more nuanced and catchy.
Plus
Tickets also available via DICE
COVID policy
Hope you are all looking forward to this show..
Covid is still very much around so with that in mind please consider some or all of these things to ensure we all stay as safe as possible
please take a test

if you don't feel well or have been pinged please stay at home

wear a mask whenever possible

use hand sanitiser

wash your hands

be considerate to others
Thank you and have a great night!