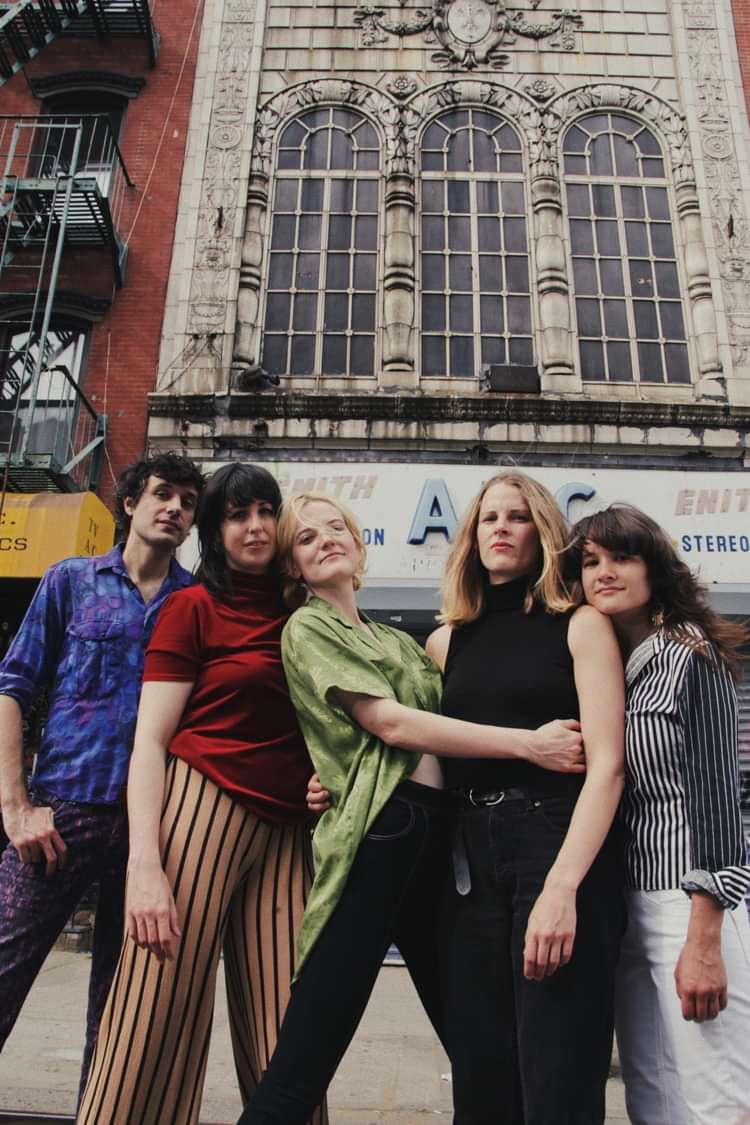 Rockfeedback presents:
Gustaf
SOLD OUT
Entry Requirements: 18+
Buy Tickets
Inspired by the rhythmic grooves of ESG, the dopey drawl of Jonathan Richman, and manic energy of The Fall, Gustaf's live set is quick on its feet, constantly in flux, and obsessively catered to the people in the room, resulting in a sound that is emotive, androgynous, and infectiously danceable.
Finding early champions in all quarters, they caught the attention of luminaries like Beck and Matt Shultz of Cage the Elephant - who had the band open for him at a secret loft party - and secured opening slots for buzzing indie acts like Omni, Tropical Fuck Storm, Dehd and New York no wave legends like James Chance and Martin Revv without any recordings to their name. They quickly earned acclaim from outlets such as Oh My Rockness, who touted, "Listen, if Gustaf is playing a late night basement show somewhere, or on a rickety roof, or in someone's shitty apartment, or just at some regular old music venue...you should make all the necessary arrangements and go."
Gustaf's debut full-length album, Audio Drag For Ego Slobs, out October 1st 2021 on Royal Mountain Records (Wild Pink, Alvvays, U.S. Girls), is a culmination of lessons learned on the stage and in the studio. The album is a collection of anxious affirmations, existential dread, and blind joy. Recorded at the Honey Jar Studio in Brooklyn with Carlos Hernandez (Ava Luna, Sneaks, Mr. Twin Sister) and co-produced by Hernandez and Gammill, it follows last year's Mine 7-inch, the band's first recorded material and a release that immediately garnered attention from outlets like NME and NPR who dubbed the band one of 2021's emerging artists, as well as BBC 6 Music who added the release to regular rotation.
After a year away from the stage, the band is eager to flex their muscles once more as a live act with plans to open for IDLES across the United States in October, as well as Pillow Queens in the United Kingdom in November, and prove why Brooklyn Vegan once said, "There are a lot of bands making arty post-punk, but very few who have a front person as magnetic, funny, and occasionally, scary as Gustaf's Lydia Gammill."