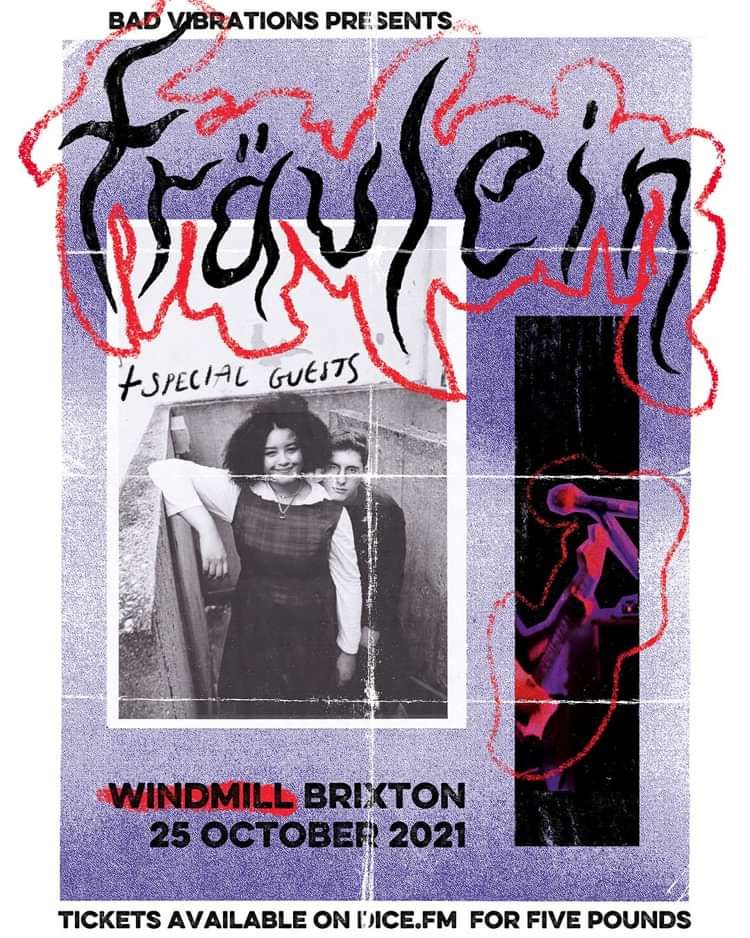 Bad Vibrations presents:
Fräulein
£5
Entry Requirements: 18+
Buy Tickets
Bad Vibrations presents the debut headline show with Fräulein at The Windmill.
Their debut single, "Pretty People" captured our attention immediately with its powerful simplicity and we invited them to play one of our all-dayers in July. With their second single, "Belly" out last week, we can't wait to hear more from the duo.
Originally from Northern Ireland and The Netherlands, Joni Samuels (vocals, guitar) and Karsten van der Tol (drums), formed in 2018 through a chance encounter at a friend's jam night in Bristol. Immediately drawing comparisons to 90s underground artists like PJ Harvey, Samuels combines sharply observational lyrics with surrealist imagery and her snarling guitar melodies are backed by van der Tol's thundering drums to create something explosive and well worth catching live.