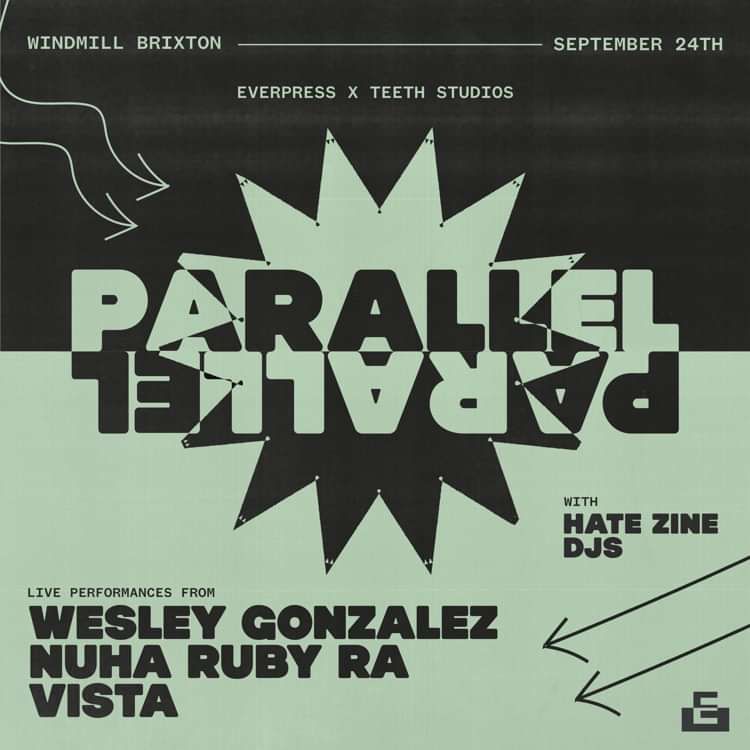 The Windmill presents:
Wesley Gonzalez, Vista, Nuha Ruby Ra
SOLD OUT
Entry Requirements: 18+
Buy Tickets
TEETH STUDIOS x EVERPRESS present
London's Wesley Gonzalez first made a name for himself as the leader of Let's Wrestle, whose tuneful and eccentric punk earned critical accolades and a devoted audience with three albums, including 2011's Steve Albini produced 'Nursing Home'. Gonzalez wasted little time forging a solo career for himself in the wake of his former band's demise. He assembled a live band for his solo work and expanded from the guitar-driven music of his former band. He fielded an interesting concoction of classic 70's pop, soul, and indie rock, which he described as being influenced by Donny Hathaway and Sly & the Family Stone. Gonzalez released his debut solo record 'Excellent Musician' in 2017, then a follow up 'Appalling Human' in June 2020 through Moshi Moshi Records.
East London's Avant-punk queen Nuha Ruby Ra has been spending the last few months cultivating a dedicated following and racking up an impressive catalogue of collaborators from around the world. She's just released her seven track debut EP 'How To Move', an inauguration directed to disciples old and new.
TO ALL ATTENDEES
Hope you are all looking forward to this show..
Covid is still very music around so with that in mind please consider some or all of these things to ensure we all stay as safe as possible
please take a test

if you don't feel well or have been pinged please stay at home

wear a mask whenever possible

use hand sanitiser

wash your hands

be considerate to others
Thank you and have a great night!