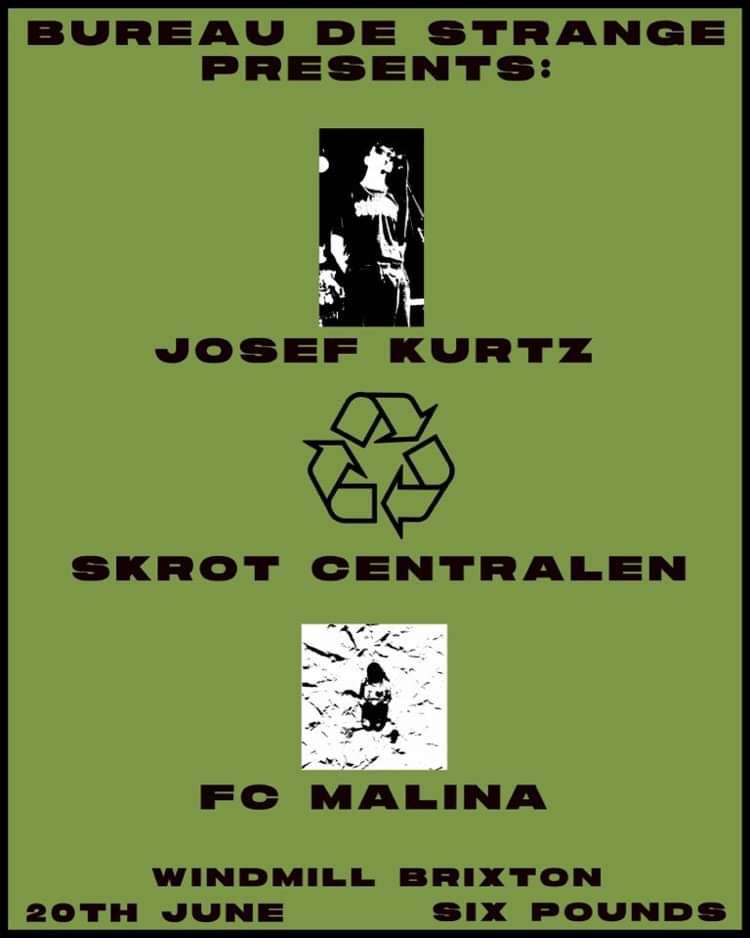 The Windmill presents:
Josef Kurtz, Skrot Centralen, FC Malina
SOLD OUT
Entry Requirements: 18+
A socially distanced and seated event.
Bureau de Strange Presents:
"a one-man happening, complete with hazy films of street scenes, strobe lights and a musical style recalling both the laid-back detachment of The Velvet Underground and the angry assault of Nick Cave's previous band The Birthday Party. " - THE TIMES (Aug 2020)
Skrot Centralen is a Glasgow/London based Experimental Industrial duo. "A very young, very angry duo from London/Glasgow, merging the physicality of live performance (one of the most intense front-men I've ever witnessed) with elaborately layered fast, loud, noisy 'dance' music. With roots in punk and industrial techno, they inspire an untamed rage on the dance floor."
Exciting new comer. Expect something weird.