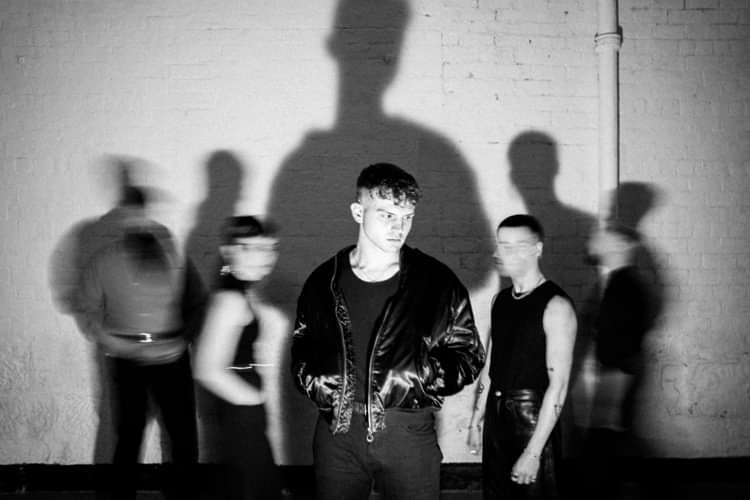 The Windmill presents:
VLURE (later show)
SOLD OUT
Entry Requirements: 18+
A socially distanced and seated event
Buzzing new Glasgow five-piece VLURE have shared their hotly anticipated debut single 'Shattered Faith' on London-based label Permanent Creeps Records om 10 March.
VLURE is Hamish Hutcheson (vocals), brothers Conor Goldie (guitar) and Niall Goldie (bass), Alex Pearson (keys) and Carlo Kriekaard (drums). The band have also announced a run of socially distanced live shows in June, including a date at The Windmill in Brixton on 17 June. Preorder Shattered Faith / Desire (Live version) on limited 7" vinyl HERE - for release on 14 May.
Bursting onto the scene at the dawn of 2020, VLURE introduced themselves to the world with a live audio/visual performance of their phenomenal track 'Desire', captured in beautiful cinematography from the loading bay of their Glasgow studio space. Blurring the lines between live electronics, jarring guitars and the performance sensibilities of their post-punk contemporaries, the video offered a keyhole view into their captivating live shows. Combining synth laden hooks, heavy club influenced rhythms and emotionally confronting lyrics, VLURE have already seen support from the likes of So Young and Wax Music praising their life affirming, intense and enigmatic live performances.
Recorded between the halls of a deconsecrated church in the heart of the Scottish Borders, the self-produced 'Shattered Faith' is an indulgent, genre bending coming of age anthem influenced by the rhythms, repetitions and euphoric hooks of Glasgow's thriving afterparty and club scene with an angular post-punk foundation. Speaking on the track the band explain: "We wanted to create something that felt at home on the dancefloors that we all found ourselves on growing up, yet still equally at home in the sweat-filled venues that the band was conceived in. At it's crux, 'Shattered Faith' is about self-empowerment. It's the disillusionment with where you are and what you've been given. It's lying on your kitchen floor at 3am realising who you truly are and finding power in that - it's a new lease of life. We believe that, if you want to find it, there is something for everyone in this song."