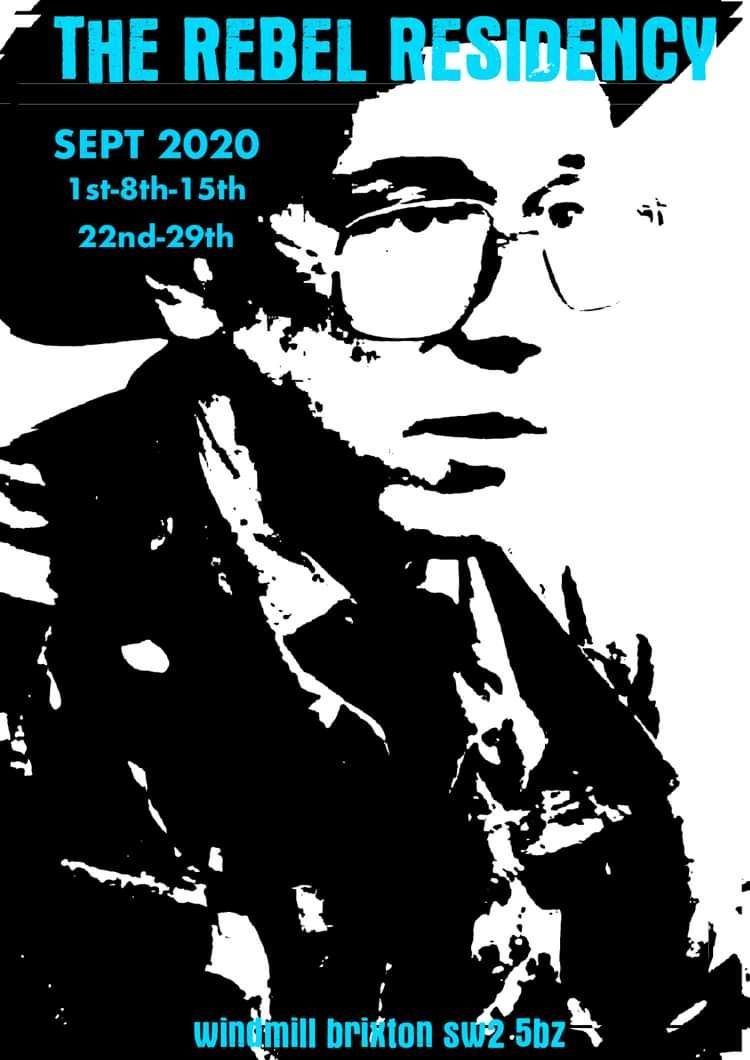 The Windmill presents:
The Rebel Residency 2020 - Night #5
£5
Entry Requirements: 18+
-------------- A SOCIALLY-DISTANCED AND SEATED EVENT ------------------
Please note - due to new laws we have to shut at 10pm so for the last show on 29 Sept the revised times are:
7pm Doors
730pm Merlin Nova
830pm The Rebel
THE REBEL RESIDENCY 2020 - Night #5 (the final night)
The Rebel has been a huge influence on many bands around south London so in 2017, we thought we'd give him a four-week residency and invite along some guests. They were such good times that we decided to make it an annual event.
THE REBEL
The alter ego of Country Teasers' Ben Wallers, The Rebel dates back to the tail-end of the 80s—having existed side-by-side throughout Country Teasers' prolific career—often releasing records at a steadier clip than Waller's main project with songs too madcap to fit into even their William-Burroughs-by-way-of-The-Residents take on country music.
https://therebelband.bandcamp.com
https://www.facebook.com/The-rebel-124977657592658/
With special guest:
MERLIN NOVA
https://www.facebook.com/Merlin-Nova-827358980648404
https://open.spotify.com/artist/531ZpPzUc2U6KRIvB0b1zz?si=NPa3gslTRnehjLXIjZNynw