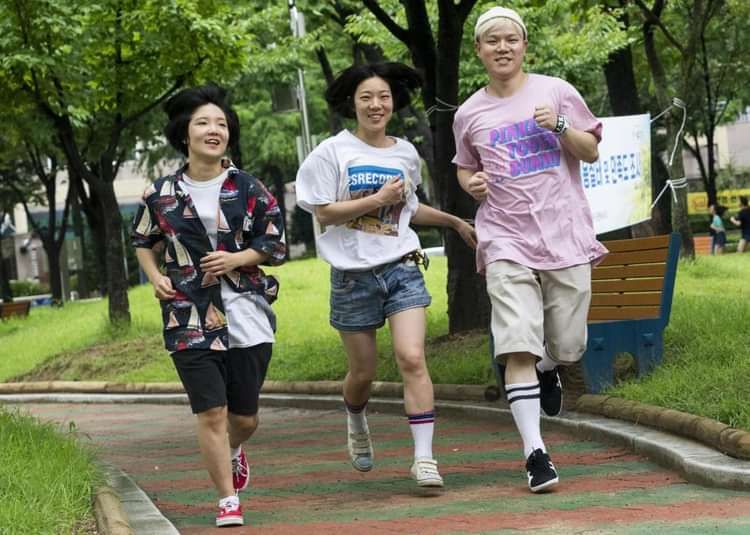 The Windmill presents:
드링킹소년소녀합창단 - DrinkingBoys&GirlsChoir, Paddywak + more
CANCELLED
Entry Requirements: 18+
Sadly, Drinking Boys and Girls Choir will not be returning to the UK in May as they were due to come over for a festival and that got postponed til autumn. Since this was their only other European show, the whole trip has had to be cancelled. Hopefully they will be back next year. We love them! We've instructed Musicglue, DICE and Wegottickets to send out refunds.
---
DRINKING BOYS AND GIRLS CHOIR (Republic of Korea)
Korea's Drinking Boys and Girl Choir bonded over a shared love of drinking, skating and punk inspired by 90s/00s hardcore punk/indie-rock scene in their home city of Daegu.
They they DIY-produced their 18 track debut album "Keep Drinking" released on Damnably/Electric Muse in 2019, followed by show stealing appearances at SXSW, The Great Escape, Busan International Rock Festival, MU:CON. and other festivals as well as touring the UK with label mates Otoboke Beaver.
https://www.facebook.com/band.drinking/
PADDYWAK
.will melt your face with shouting, screaming, singing, synth and more synth plus a bass to throb things along. So exciting, live!
https://www.facebook.com/paddypaddywakwak