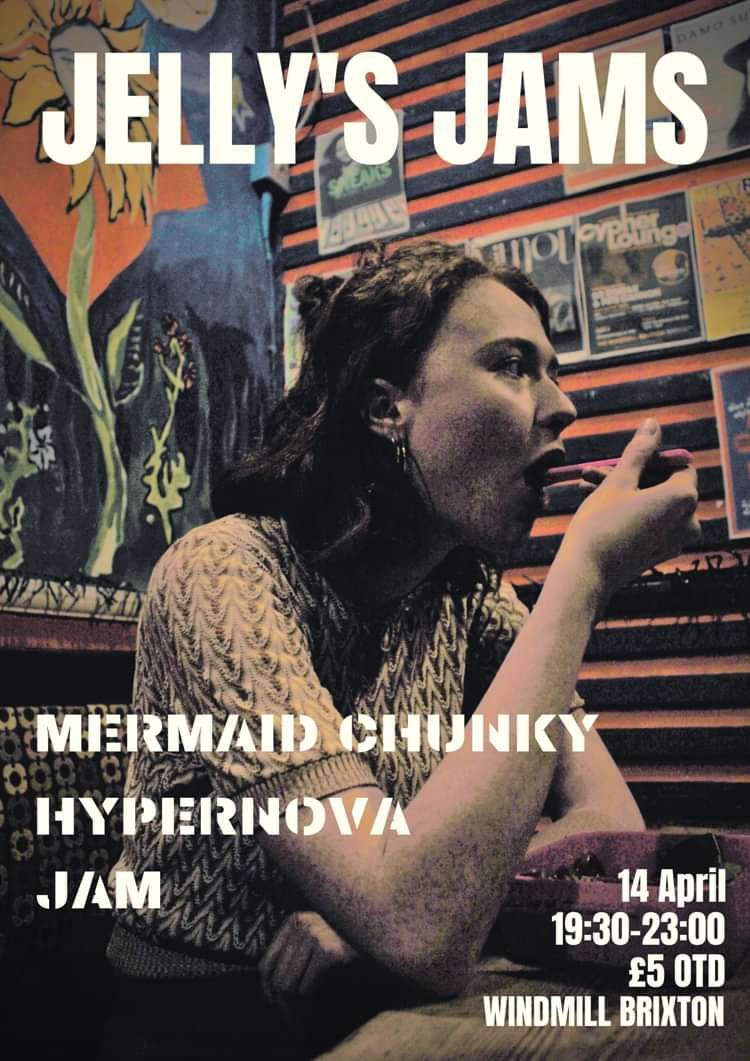 The Windmill presents:
"Jelly's Jams" - Mermaid Chunky, Hypernova
£5
Entry Requirements: 18+
You're just going to have the best time <3
Join Jelly and her pals for a night of the BIZARRE. Through the existential anxiety these performances shall produce in you, you will feel the true force of your thrown-into-the-worldness and experience the transcendental.
Mermaid Chunky: them being mermaids is probably not the strangest thing about them
CHECK IT: https://www.youtube.com/watch?v=7SSup0TuzD0
Hypernova: Nietzsche's smartly-dressed propaganda aides, pioneers of Neo-Bebop and Drill Jazz
CHECK IT: https://soundcloud.com/hyp3rnov4/human-all-too-human
We will then open up into a jam where you are strongly encouraged by your peers to become the Superman through expressing your true self on stage via the medium of sound.