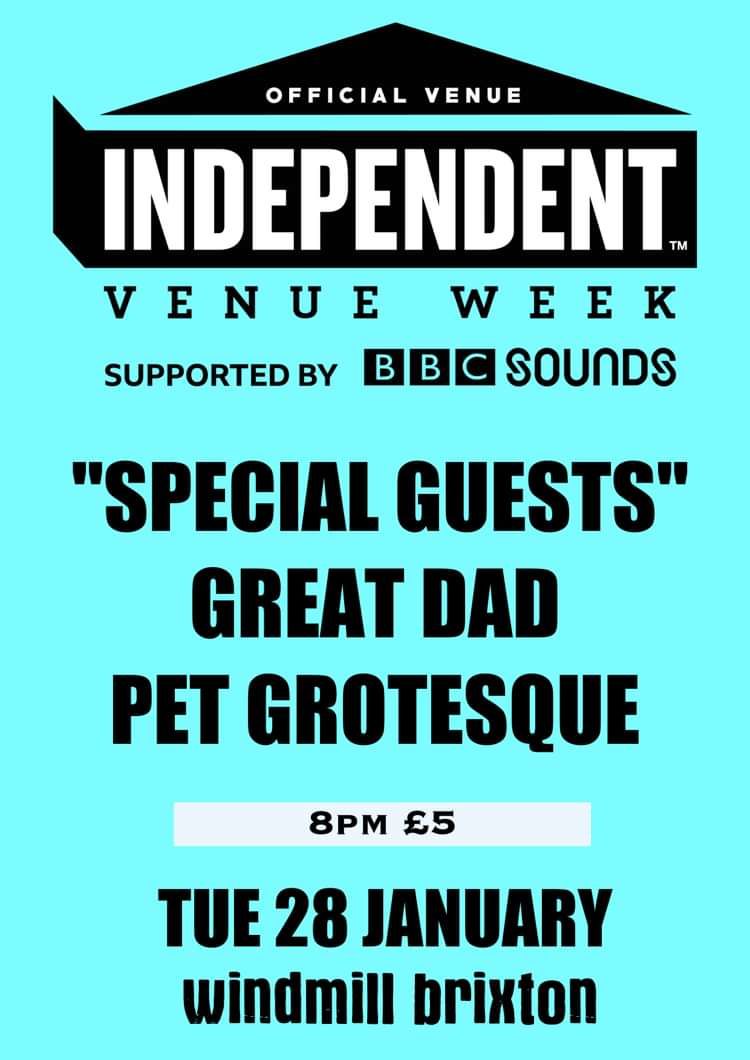 The Windmill presents:
#IVW20 - Special Guests + Great Dad + Pet Grotesque
SOLD OUT
Entry Requirements: 18+
Independent Venue Week (#IVW20) is a 7-day celebration of music venues around the entire country. Independent venues are where most of your favourite bands start out and it's crucial we keep it that way. During the week we'll be presenting some of our favourite acts who started out at the venue as well as some great newcomers.
Very sadly Goat Girl were supposed to play tonight hut have had to pull out for personal reasons and wish them all the very best.
The new headliner is Special Guests which is a supergroup of some people who have played here a lot over the past couple of years. Supports remain the brilliant GREAT DAD and PET GROTESQUE.
https://www.facebook.com/greatdad999/
https://www.facebook.com/petgrotesque/
For more info on Independent Venue Week please go to: