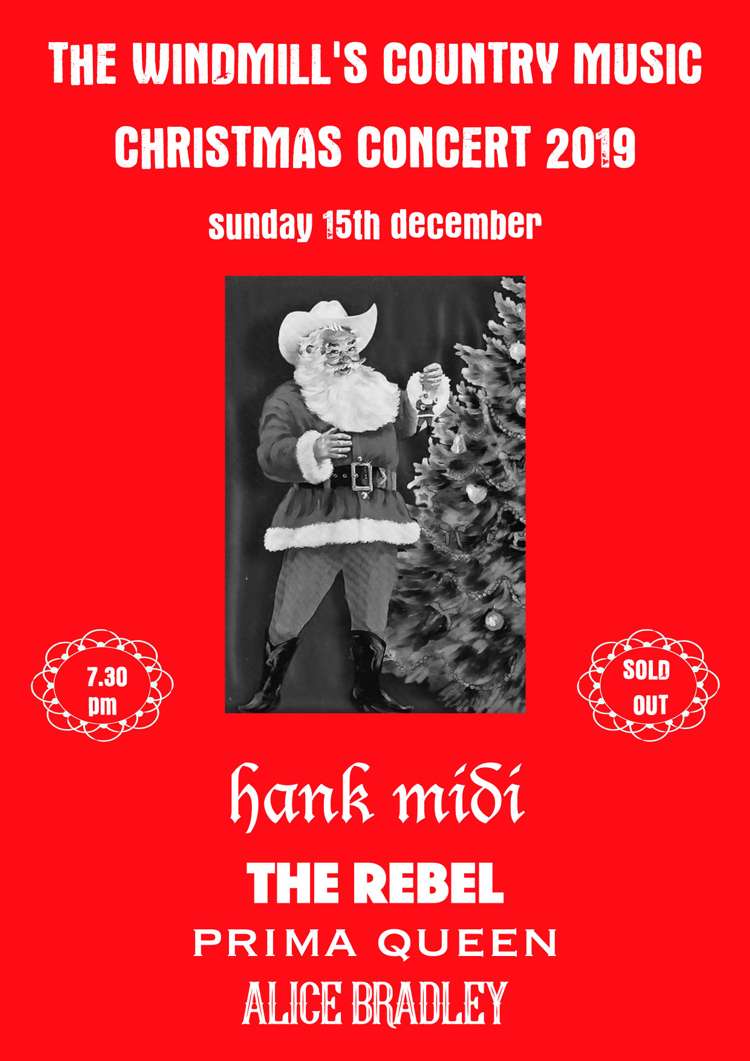 Twisted A.M. Lounge presents:
The Windmill Country Music Christmas Concert
SOLD OUT
Entry Requirements: 18+
This event is sold out and there will be NO TICKETS ON RHE DOOR. For the lucky party-goers here are the stagetimes:
750 Alice Bradley
830 Prima Queen
910 The Rebel
10 Hank Midi
It's the event of the festive season!
Country music all night long and of course we'll be playing cheesy Christmas tunes.
And live sets from:
HANK MIDI
An eight-legged boy from Selhurst, Mississippi playing country and gospel songs.
THE REBEL
Aka Ben Wallers from the Country Teasers.
PRIMA QUEEN
Michigan is south of Canada and west of London so we're having these magnificent voices and big Dolly fans.
ALICE BRADLEY
Just how you would not imagine polka played with a Flying V.
Also..we'll be playing Christmas songs and timeless bangers from:
Johnny Paycheck, Loretta Lynn, George Jones, Dolly Parton, Louvin Brothers, Dixie Chicks, Lefty Frizzell, Shania Twain, Robbie Fulks, Hank Thompson, Taylor Swift, Charley Pride, Reba McEntire, Merle Travis and more of that good kind of stuff.