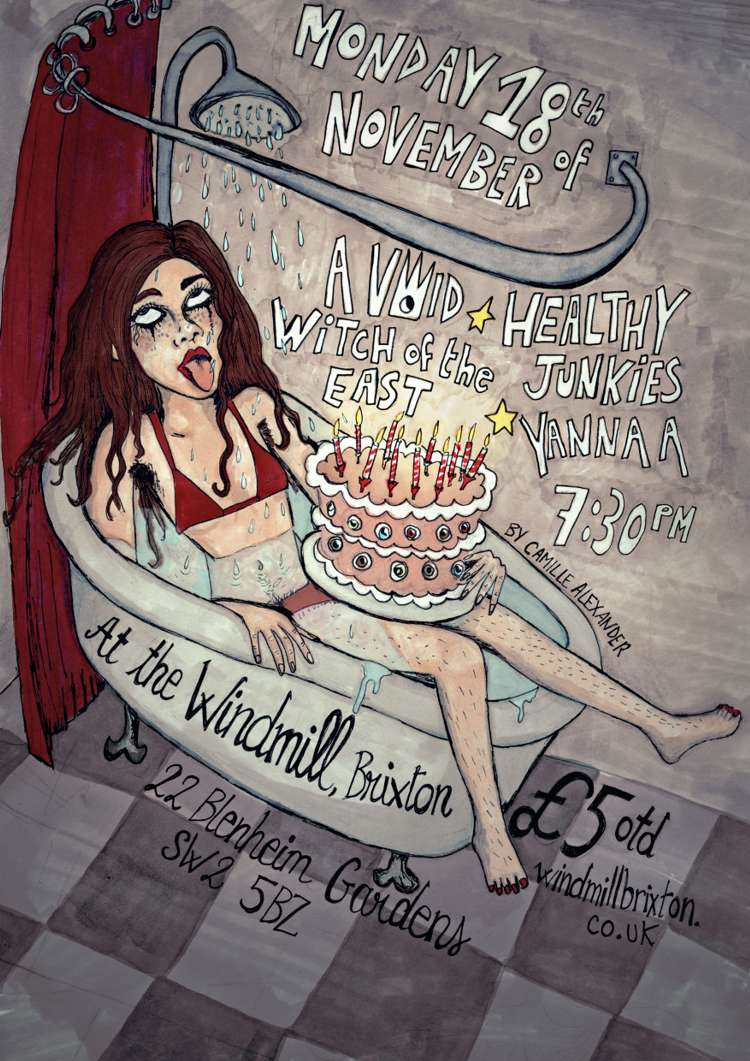 The Windmill presents:
Healthy Junkies, A Void, Witch Of the East, Yanna A
£5
Entry Requirements: 18+
HEALTHY JUNKIES
Punk rock grunge.
https://www.facebook.com/healthyjunkiesband/
https://open.spotify.com/artist/68WkQ6RROXcoINPMfm0qHY
A VOID
"Hailing from both Paris and London, A VOID are responsible for buzz-saw grunge pop that combines bitter grit and a self-effacing lyrical charm which results in some of the best alt. rock that you're likely to hear. Vocalist Camille Alexander possesses riot grrrl charisma that frankly surpasses any kind of categorisation when taken in tandem with her nakedly personal lyrics, giving their ever-accessible songs a perennially dark heart. Their recently self-released debut album, 'Awkward and Devastated', is a vital listen and is available from their website, via Bandcamp, and the usual digital platforms." - The Vapour Trail
Recommended for fans of Sonic Youth, Reuben, Hole, Deftones, biffy clyro, Babes In Toyland, Nymphs, L7, Catisfaction, Maurane, Neufchâtel, etc.
https://www.facebook.com/avoidinyou/
https://open.spotify.com/album/4Ecxd2jnG9r0b6k12Ij0up
WITCH OF THE EAST
Aeris Houlihan's solo project,​ Witch of the East, was born after Aeris left ​her old band, Chambers​, in late 2018 and decided to write a solo album.
The album, 'Queen of Insecurity', draws on the orgasmic din of witchy, grunge horror. A beautifully dark concept album that touches on industrial rock, grunge and dark pop, the combination is sure to terrify people.
"Aeris Houlihan created the best ear-movie valentine anyone has ever made for you, exploring light, dark, tension and release. That she wrote, played and produced it all proves that time again, the female is always the deadliest of the species." Jason Pettigrew - Alternative Press
https://www.facebook.com/WitchotEast/
open.spotify.com/artist/5UtVTjBe4yWC6TUCm54W3v
YANNA A
Witch rock.
https://www.facebook.com/yannaavlianosmusic/