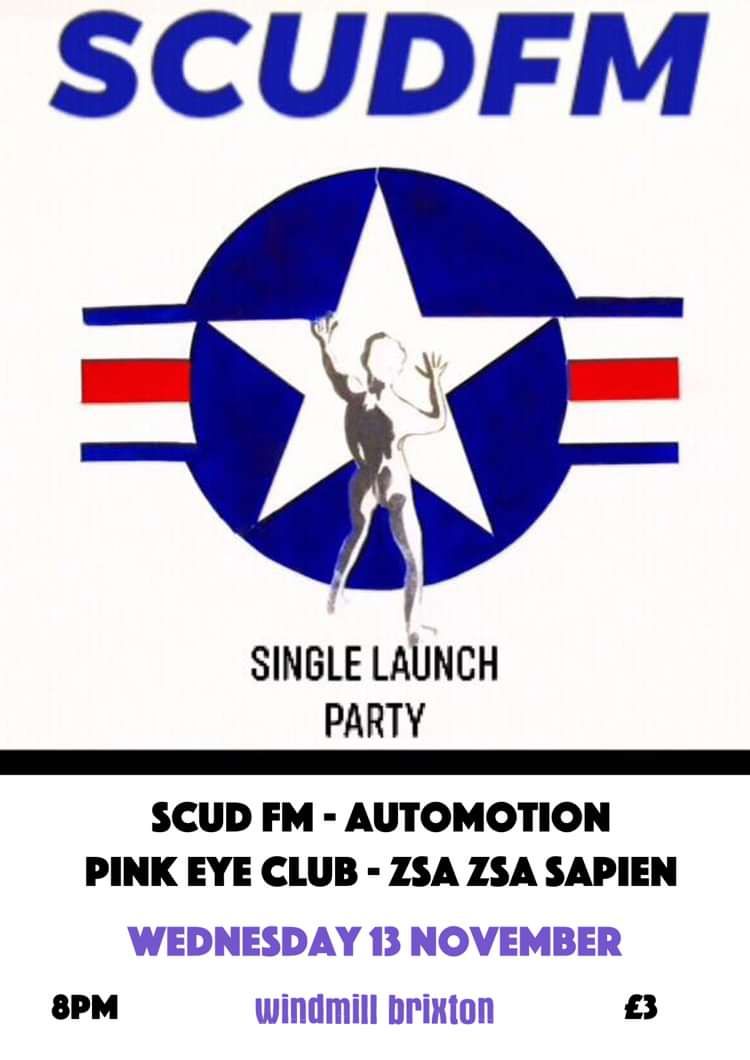 The Windmill presents:
Scud FM - single launch party
£3
Entry Requirements: 18+
SCUD FM
Underground, left field, left-wing supergroup of sorts who finally get a single out!
Bastard music for people lost in the system, locked in the mode of production of passivity and consumer culture. We also hate golf and flip flops .
https://www.facebook.com/SCUD-FM-548164638902088/
AUTOMOTION
Noisy and too new to have tunes up yet but a band that's really starting to pull the cross on word of mouth.
PINK EYE CLUB
Horsham's number 1 lo-fi popstar"- West Sussex County Times
https://www.facebook.com/PinkEyeClub/
ZSA ZSA SAPIEN
Meatraffle's singer with his trumpet-inflected dub project.