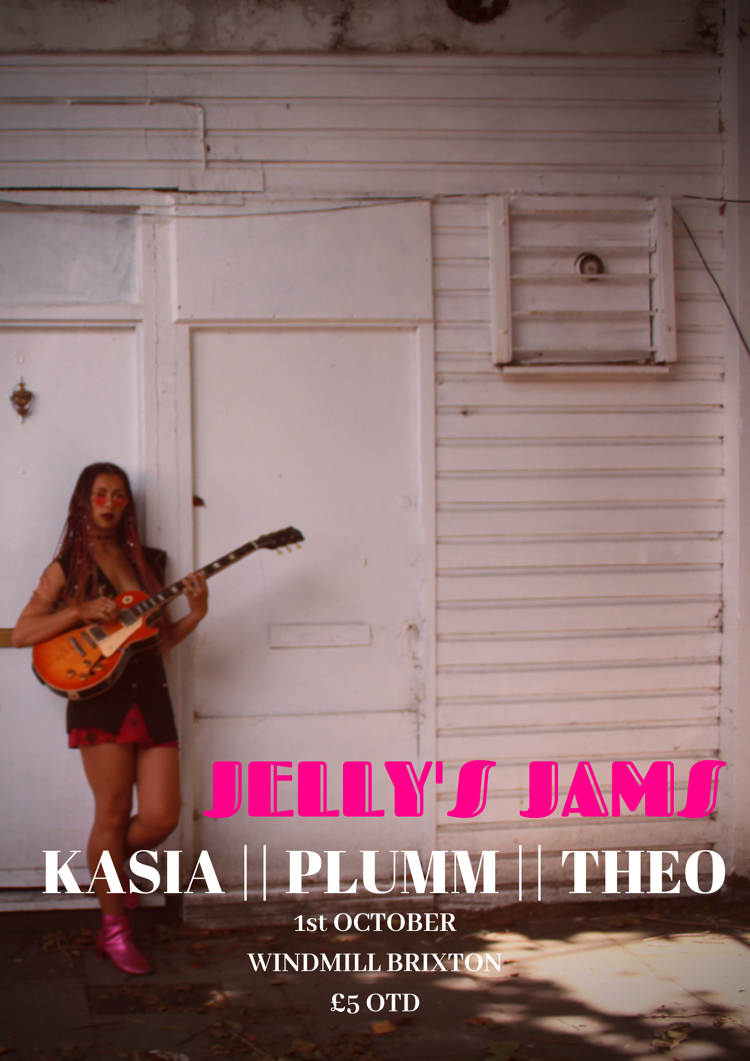 Jelly's Jams presents:
Kasia, Plumm, Theo
£5
Entry Requirements: 18+
You're just going to have the best time!
Join Jelly and her gal pals for a jazzy party, we promise to keep things fresh.
Come meet THEO, Egyptian revival deco goth, tad heavy on the minor 7ths. Check it:
https://soundcloud.com/soundsbytheo/yeti
It's PLUMM, our modern day Janis Joplin, all hail. Check it:
https://open.spotify.com/artist/17goxueRDomjijRHKaaQpT
Everyone loves KASIA and her amazing high-kicks, bringing more sass to the jazz flute than Ron Burgundy. TOO EXCLUSIVE TO CHECK
We're then going to be opening up the floor to an epic jazz jam so bring your toys.