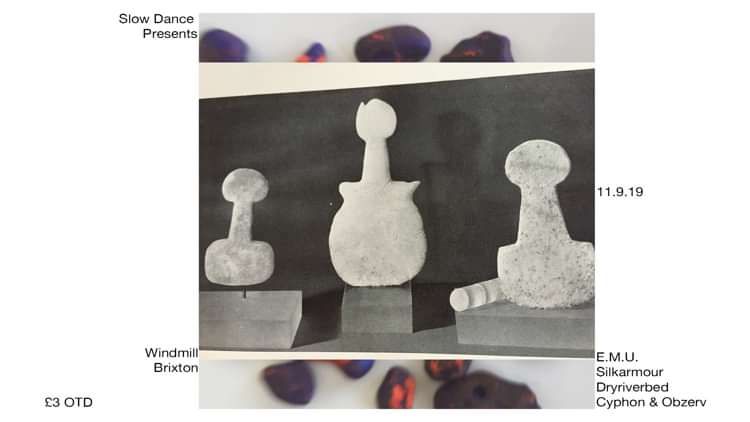 Slow Dance presents:
Ex-Mothers Union + Silkarmour + Dryriverbed + more
£3 on the door (cash only)
Entry Requirements: 18+
Ex-Mothers Union (EMU) Audio visual collective of rotating members featuring Felix Bayley Higgins, Glows, Martha Skye Murphy, Kit Mosely, Felix Stock.
Silkarmour Beat driven, sharp and fresh-faces solitary pop
Dryriverbed Swelling synths and vocals, an ambient excursion of emotion.
Patchbay Records: Cyphon & Obzerv Live Jungle and experimental electro.