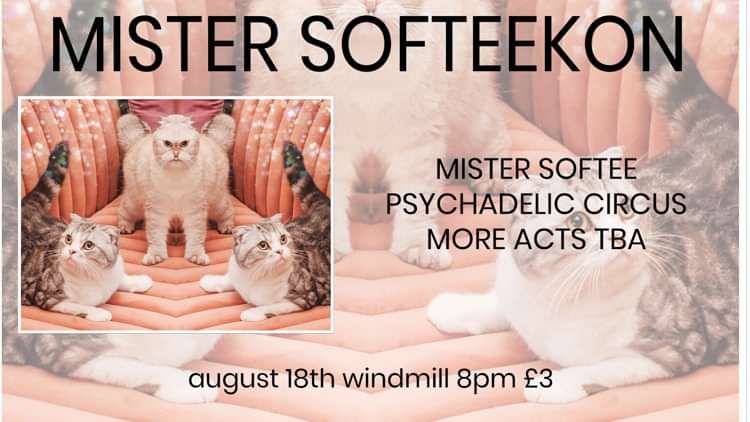 The Windmill presents:
Mister Softee, Psychedelic Circus and more
£3
Entry Requirements: 18+
From the boudoir of bin weevils and the bandersnatch, comes another thrilling night of alternative exploits. On this night, we brave -
MISTER SOFTEE
As I look to the image - distilled by thousands of panes of glass in front of it - all I think is, look at me mah I'm on top of the world!!!
https://www.facebook.com/mistersofteeband/
JIMMINY CRICKET'S PSYCHEDELIC CIRCUS
A tab of acid in a watering can. PsyCir dual-wield a proper pop job and a raw handful of loopy invention, somewhere between Frank Zappa and The Wriggles; a form we welcome as "Gyspy Jazz".
PH7
Poetry and soundscape from south's smoothest MC, Sir Patrick Lyons.