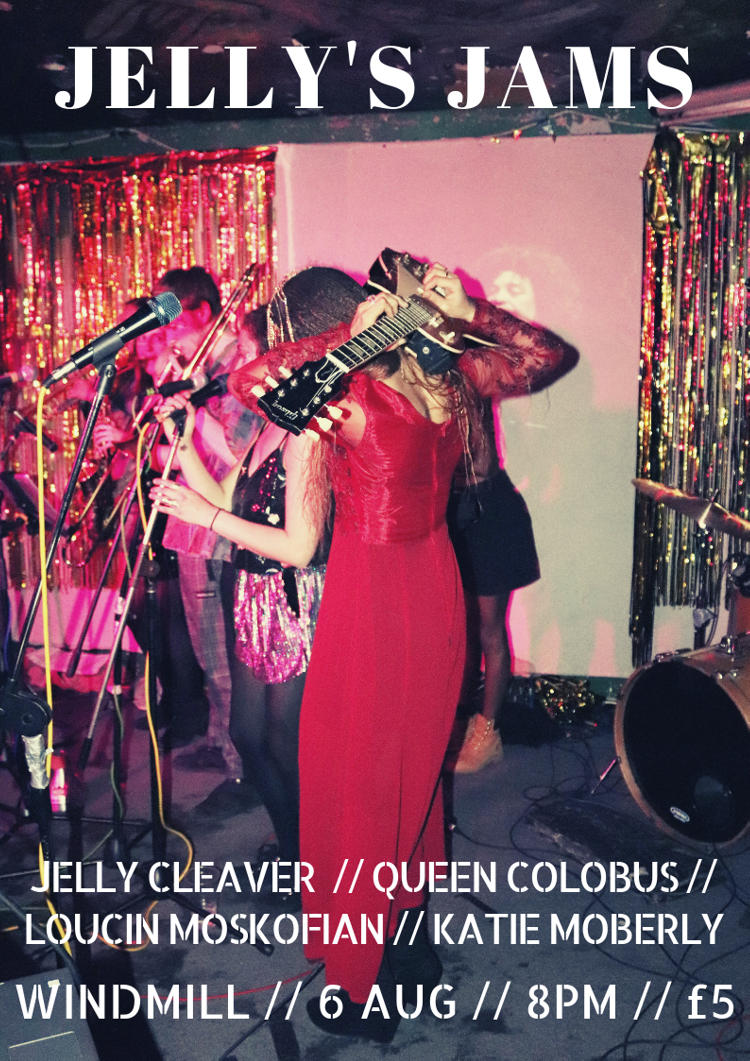 The Windmill presents:
Jelly's Jams: Jelly Cleaver + Queen Colobus + Loucin Moskofian + Katie Moberly
£5
Entry Requirements: 18+
You are just going to have the best time!
Join Jelly and her gal pals for a jazzy party at the Windmill. We'll be keeping it fresh with some of the newest bands to come out of the whole south London jazz scene thing.
Katie Moberly: a strange creature with sunflowers growing out of her head. https://www.bbc.co.uk/music/tracks/n5c5bn
Loucin Moskofian: if you have a bit of a sore throat doctors recommend you should drink her beautiful voice with some lemon
Queen Colobus: their name was inspired by a species of old world monkey, reflecting their wise and playful nature
Jelly Cleaver: her last gig at the Windmill ended up in the local newspaper https://www.youtube.com/watch?v=Kg7ZK2OxHiw