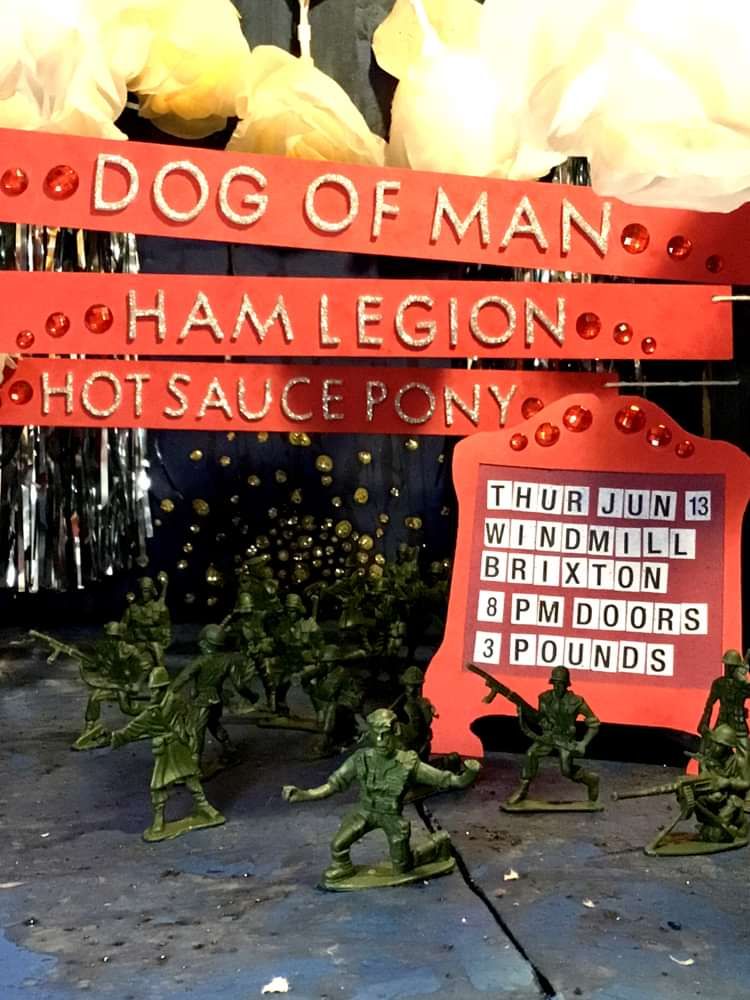 The Windmill presents:
Dog Of Man, Ham Legion, Hot Sauce Pony
£3
Entry Requirements: 18+
DOG OF MAN
"Dog of Man's gnarly yet effervescently melodious ditties take a garage-rock aesthetic and plunge it screaming into the future, as barbed accordion, noise-rock flourishes, shredding guitar and insouciant attitude coalesce in gloriously bratty style." - Supernormal Festival
https://www.facebook.com/d0g0fman/
https://dogofman.bandcamp.com/album/musically-transmitted-diseases
HAM LEGION
Bursting with beaming up beat power pop, grinding grunge outbursts and dramatic changes of mood. Ham Legion's compact mini-epics dive through sudden passages of twisting, complex prog, to the Englishness of 60s pop, punk, new wave and then lapse into moments of restrained delivery and sombre reflection. A bizarre but compelling mishmash of styles and influences in bite sized chunks.
https://ham-legion.bandcamp.com/
HOT SAUCE PONY
Self-proclaimed as avant-hard. "Sounds like Julee Cruise playing poker with Stereolab at a Sunn 0))) concert...probably." Featuring current/ex-members of Rat The Magnificent, Modern Men, Steven Evens and Graham Coxon. A bit like The Jesus Lizard. A bit like Deerhunter. But not really like anyone but HSP.