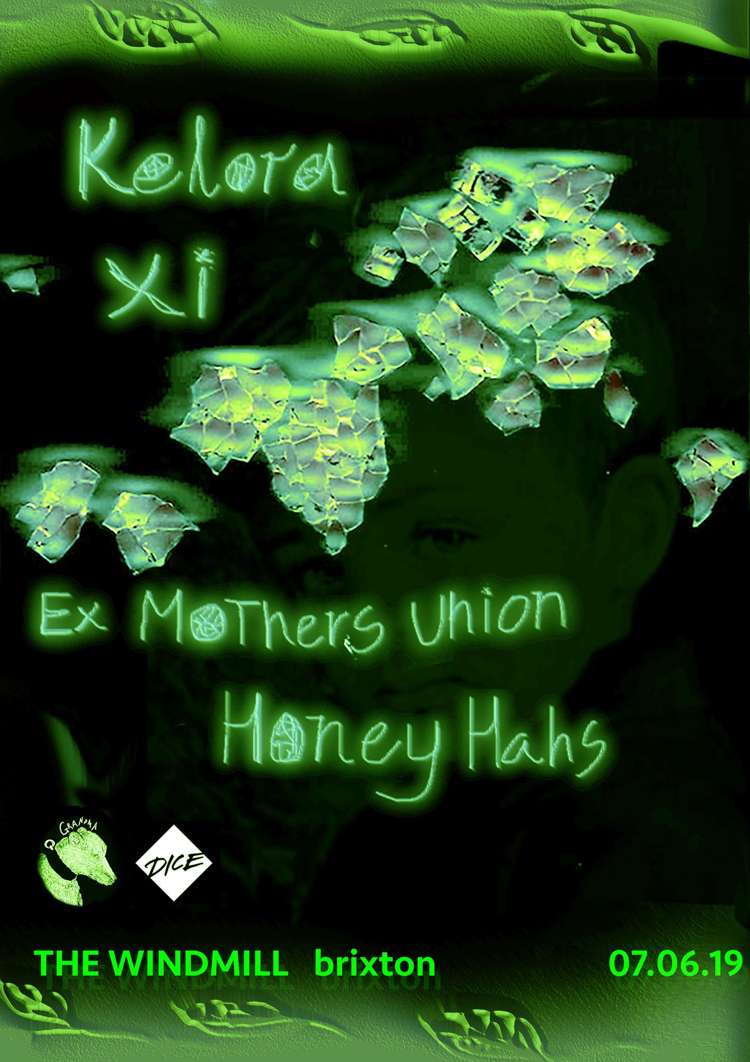 Grandma presents:
Kelora, Xi, Ex Mothers Union, Honey Has
£5
Entry Requirements: 18+
Buy Tickets
Grandma is delighted to present Kelora at Brixton's Windmill. They will be joined by friends Xi, Ex Mother's Union and The Honey Hahs!
KELORA
"Kelora are folk songs, paganism, FruityLoops, Barrs Red Kola, The Incredible String Band and Now That's What I Call Music! 49 rolled into one intoxicating whole. They make darkly, imaginative sharp shockers that get under the skin" - i-D Magazine
Listen to their latest single here: https://www.youtube.com/watch?v=aOZk7no7GOQ
Calpol EP: http://hyperurl.co/5txfmb
*Xi *
Xi (/ˈziː/) is born from ash and liquid, the sun sets and the world becomes white hot, and its inner layers turn to diamond. The basement ceiling rises, and the dance visionaries all simultaneously drown in molten metal.
Check out their latest track 'Sentimental Sunset' via Dazed here https://www.youtube.com/watch?v=3lBG8NSEySU
EX MOTHERS UNION
This eclectic collective features Glows, Cam Cajm, Geordie Greep (black midi), Kit Mosely, Felix Stock and visual artist Felix Bayley-Higgins. Each show responds to a visual seed and feeds back into oblivion. No show is the same.
Relive their previous Windmill headline set here: https://www.youtube.com/watch?v=EEtdmEvQR6s
HONEY HAHS
'Full of scratchy, slightly broken folk charm, their music might well be the soothing balm the world needs right about now.' - Beat Magazine
Watch their latest video for 'Olive Green' here, out not on Rough Trade Records: https://www.youtube.com/watch?v=qw4UVKUX4kQ