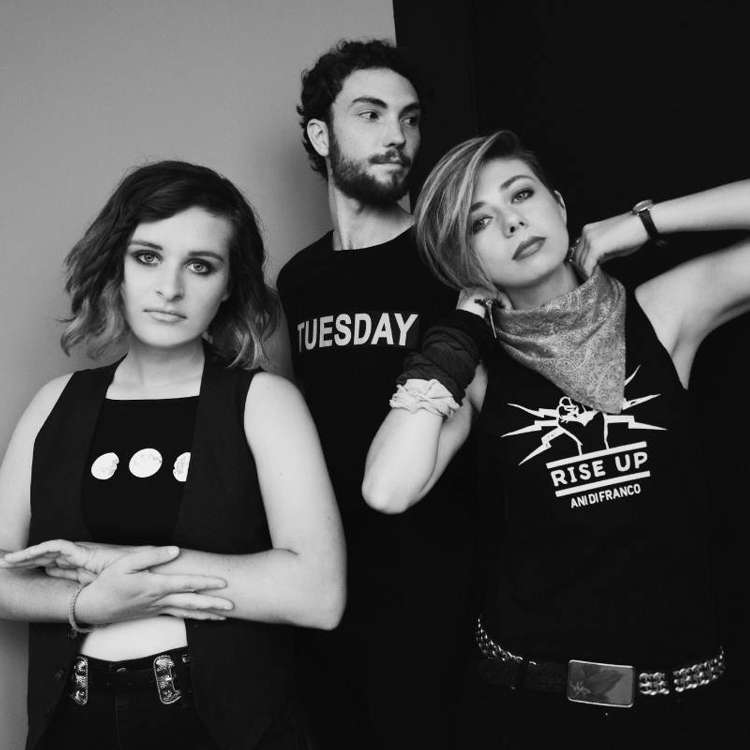 The Windmill presents:
The Accidentals (USA) + Rosie Alena + Prima Queen
£4adv/more on the door
Entry Requirements: 18+
945 The Accidentals
900 Rosie Alena
815 Prima Queen
THE ACCIDENTALS (Traverse City, MI)
Named among Yahoo Music's "Top 10 Bands to Watch in 2017," The Accidentals' adventure began in their hometown of Traverse City, MI, when Katie Larson, a cellist, and Savannah Buist, a violinist, were paired for a high school orchestra event. The gifted young musicians became fast friends and before long, bandmates. Having both grown up in musical families with professional pianists for fathers and vocalists for mothers, their shared influences bounced between classical, jazz, bluegrass, country, alt-rock, and the obscure.
Dubbing themselves after the musical notes that fall outside of a key signature, The Accidentals recorded and released a pair of independent albums in 2012 and 2013. Their original songs revealed a band with wide-ranging influences but always true to their orchestral roots. National applause and attention followed, as did acclaimed collaborations with some fellow local artists and independent filmmakers. Other career highlights included scoring arrangements for a 75-piece orchestra to accompany them on their original songs as well as arranging pieces for an opera/dance production with Jennifer and Ryan Lott (Son Lux).
The past five years have seen The Accidentals perform over a thousand live shows, including headline dates, festival sets, and shared stages along such diverse acts as Keller Williams, Martin Sexton, Brandi Carlile, Andrew Bird, The Wailers, Joan Baez, and others. 2015 saw the band embark on their first full-scale national tour. Their SXSW debut saw them hailed by Billboard Magazine for "displaying a genre-hopping range of influences and some smart songwriting skills to go with their abundant musical chops."
Now, at long last, The Accidentals unveil their most compelling and finely honed work to date. ODYSSEY - released on Sony Masterworks - sees the band joined by such friends and fans as acoustic guitar maestro Kaki King, bassist – and fellow Michigander – Dominic John Davis (Jack White, Beck), Carbon Leaf guitarist Carter Gravatt, Keller Williams and The Decemberists' Jenny Conlee, who spent three days in the studio alongside the band, lending her distinctive organ to a number of the album's key tracks.
From the orchestrated rock of "Memorial Day" to the album-closing "Ballad Tendered Gun", ODYSSEY is a strikingly dynamic work, both layered and unhurried, bittersweet yet life-affirming. Rich with literary references, whispers of nostalgia, and an unstoppable sense of forward motion.
"I don't think there are really any limits in terms of genre or instrumentation," Larson says. "We just really enjoy making music that connects."
https://www.theaccidentalsmusic.com/
ROSIE ALENA
Five piece psychedelic/folk/rock. Dreamy and hypnotic. Super tight musicians.
https://www.facebook.com/rosiealenamusic/
PRIMA QUEEN
Prima Queen is an all female indie/alternative band fronted by songwriting duo and best friends Louise Macphail (Bristol, UK) and Kristin McFadden (Chicago, USA). Combining vulnerable and nostalgic story telling with light-hearted lyrical imagery, their bitter-sweet and gritty style draws influences from artists such as Alvvays, Julia Jacklin, Phoebe Bridgers and Lucy Dacus.