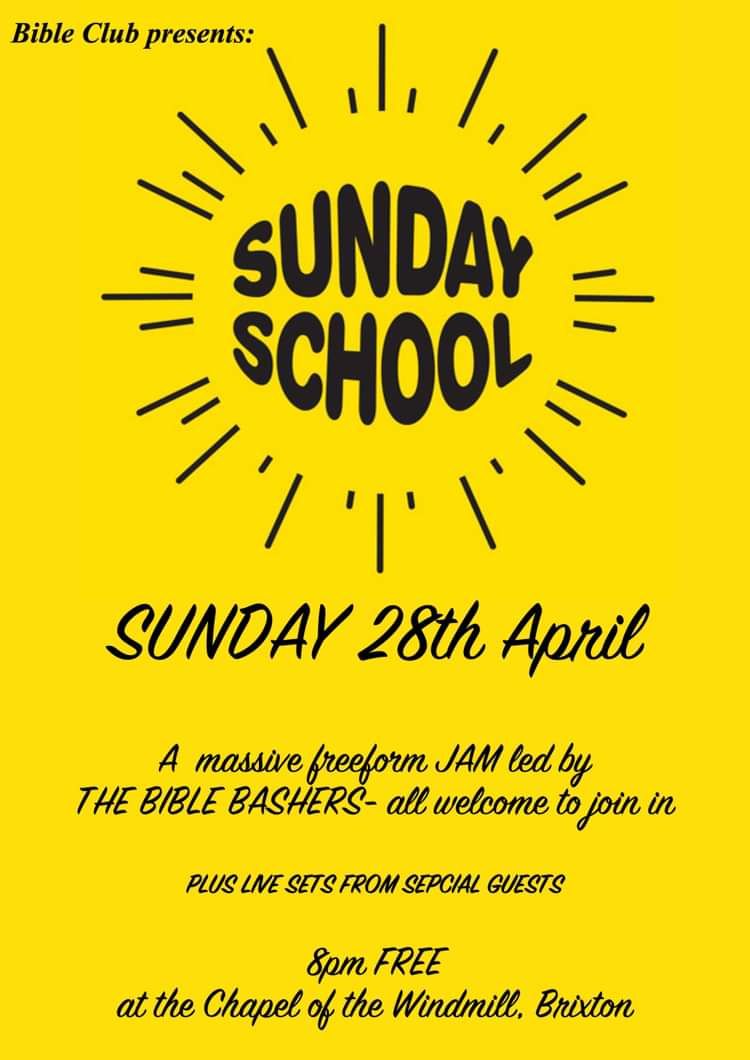 Bible Club presents:
Sunday School - live acts and jam session
Free
Entry Requirements: 18+
Sunday School #5
The infamous Bible Club brings it s slightly messy lille sibling Sunday school back to the Windmill. As well as some featured acts there's be a massive jam organised by the BIBLE BASHERS (Adam Brennan and Dan Gb) which is open to anyone and in the past couple of editions has featured members of fat White family, Meatraffle and others of that type!
Plus short sets from guests tba.