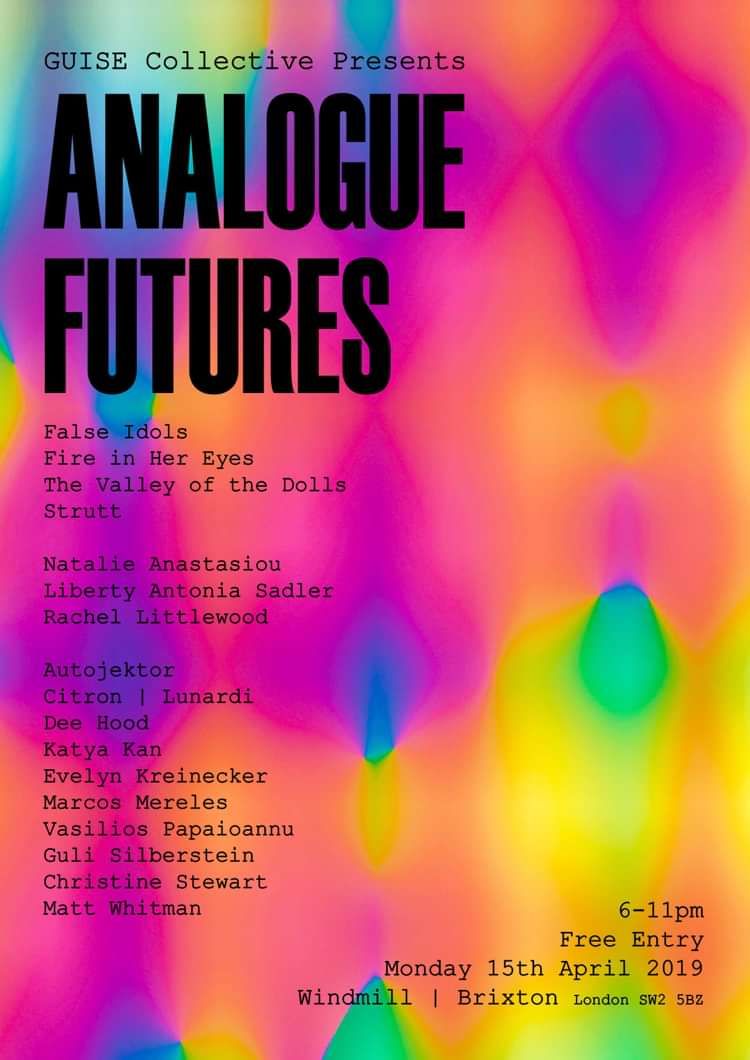 The Windmill presents:
"Analog Futures"
Free
Entry Requirements: 18+
Buy Tickets
An immersive evening of live music, experimental film, mural painting, entrancing soundscapes and spoken word, showcasing contemporary creativity using traditional technology.
From the intimate stage and the candlelit bar to the underground vibe of The Shed, journey through this unique venue into a world of experimentation, play & analogue artistry. Curated by GUISE Collective, in association with MicroActs and The Valley of the Dolls, Analogue Futures showcases emerging artists & musicians that are re-examining historical methodologies to play with paradigms & create exciting new creative territories.
LIVE. MUSIC FROM:
False Idols - - https://www.facebook.com/falseidolsuk/
Fire in Her Eyes - https://www.facebook.com/fireinhereyesofficial/
The Valley of the Dolls
Strutt - https://www.facebook.com/struttystruttstrutt/
LIVE MURAL PAINTING:
Natalie Anastasiou & Liberty Antonia Sadler
RISOPRINT SHOP: Rachel Littlewood + live bookbinding
SHORT FILMS (Curated by MicroActs)
Natalie Anastasiou, Autojektor, Citron | Lunardi, Dee Hood, Katya Kan, Evelyn Kreinecker, Marcos Mereles, Vasilios Papaioannu, Liberty Antonia Sadler, Guli Silberstein Christine Stewart Matt Whitman
Eventbrite link: https://www.eventbrite.co.uk/e/analogue-futures-tickets-59887373747
ArtRabbit link: https://www.artrabbit.com/events/analogue-futures