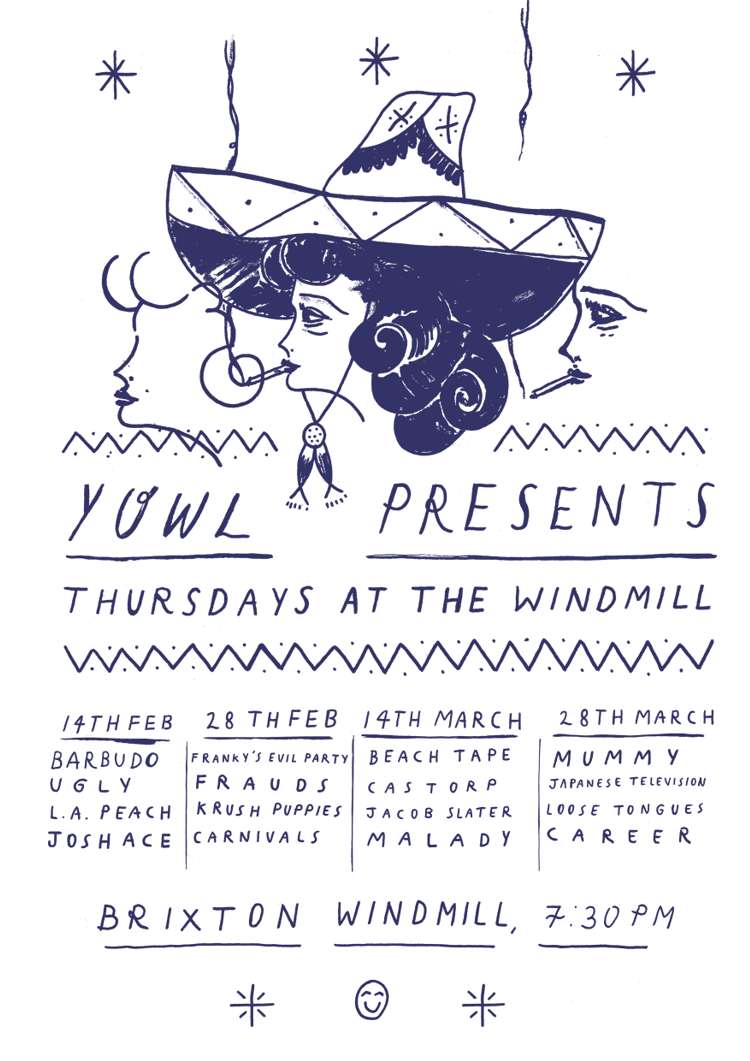 The Windmill presents:
Beachtape, Castorp, Misty Miller, Malady
£5
Entry Requirements: 18+
Buy Tickets
YOWL Presents | Thursdays at The Windmill
Over at YOWL HQ we're taking time off to finish the unfinished, so while we're getting our sh7t together we'll be putting on some bands to ensure that we, and you, have something to do with ourselves on everyone's favourite pre-weekend weekday.
BEACHTAPE
Beachtape's melodic yet fuzzy take on indie rock, straddling the middle ground between hazy beach pop and anthemic guitar pop. With releases on Stockholm-based PNKSLM recordings, there's a buzz building about this band.
https://www.facebook.com/beachtape/
CASTORP
Castorp, aka Welsh-blooded, South-London based Steffan Davies – a new artist with emotional wisdom far beyond his years, channeling beautifully wistful songwriting for daydreamers lost in love, in life, in work.
https://www.facebook.com/castorpmusic/
MISTY MILLER
https://www.facebook.com/mistymillermusic/
MALADY
Neo-country but with a bit of post-metal jazz funk.
https://www.facebook.com/maladymaladymalady/
Upcoming Yowl Presents dates:
March 28th:
Mummy + Japanese Television + Loose Tongues + Career