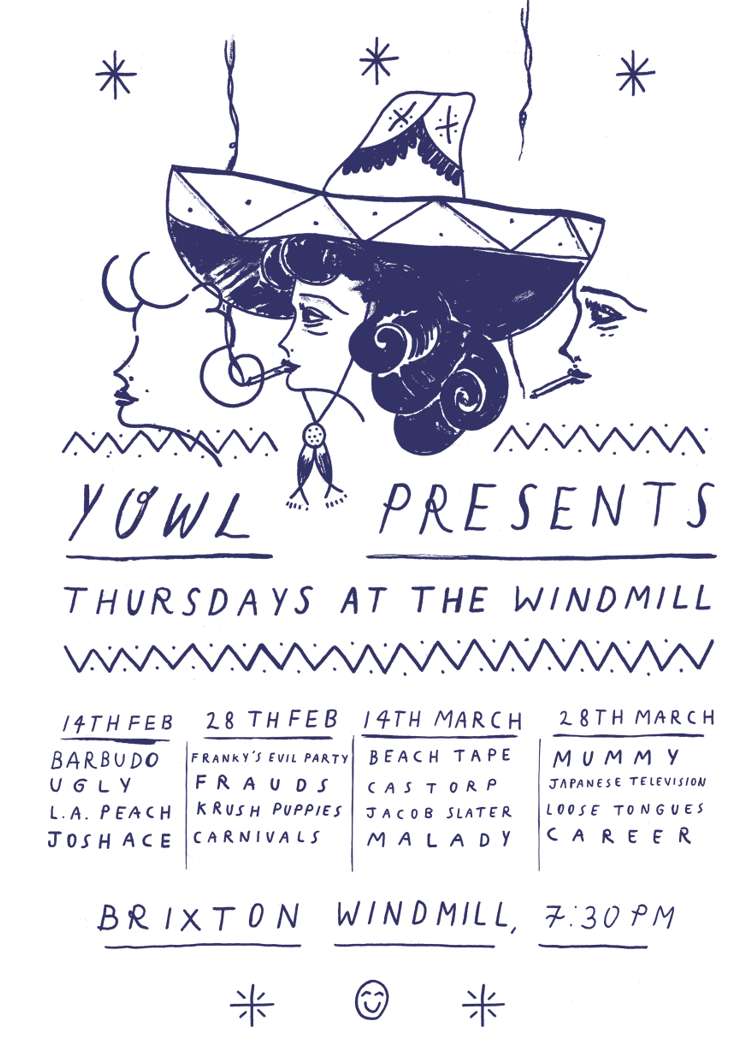 The Windmill presents:
Barbudo, Ugly, L.A. Peach, Josh Ace
£5
Entry Requirements: 18+
Buy Tickets
YOWL Presents | Thursdays at The Windmill
Over at YOWL HQ we're taking time off to finish the unfinished, so while we're getting our sh7t together we'll be putting on some bands to ensure that we, and you, have something to do with ourselves on everyone's favourite pre-weekend weekday.
BARBUDO
Psychedelic, Funk, Soul.
https://www.facebook.com/barbudoband/
UGLY
"Moody surf rock, hypnotic bass lines and playful irreverence" - So Young Magazine
https://www.facebook.com/wearerllyugly/
L.A. PEACH
Super-pop.
https://www.facebook.com/lapeachtheband/
JOSH ACE
Welsh pop meets pseudo Americana.
https://www.facebook.com/joshacemusic/
Upcoming dates:
Feb 28th:
FRANKY'S EVIL PARTY + Frauds + Krush Puppies + Carnivals
March 14th:
BEACHTAPE + CASTORP + Jacob Slater + Malady
March 28th:
Mummy + Japanese Television + Loose Tongues + Career