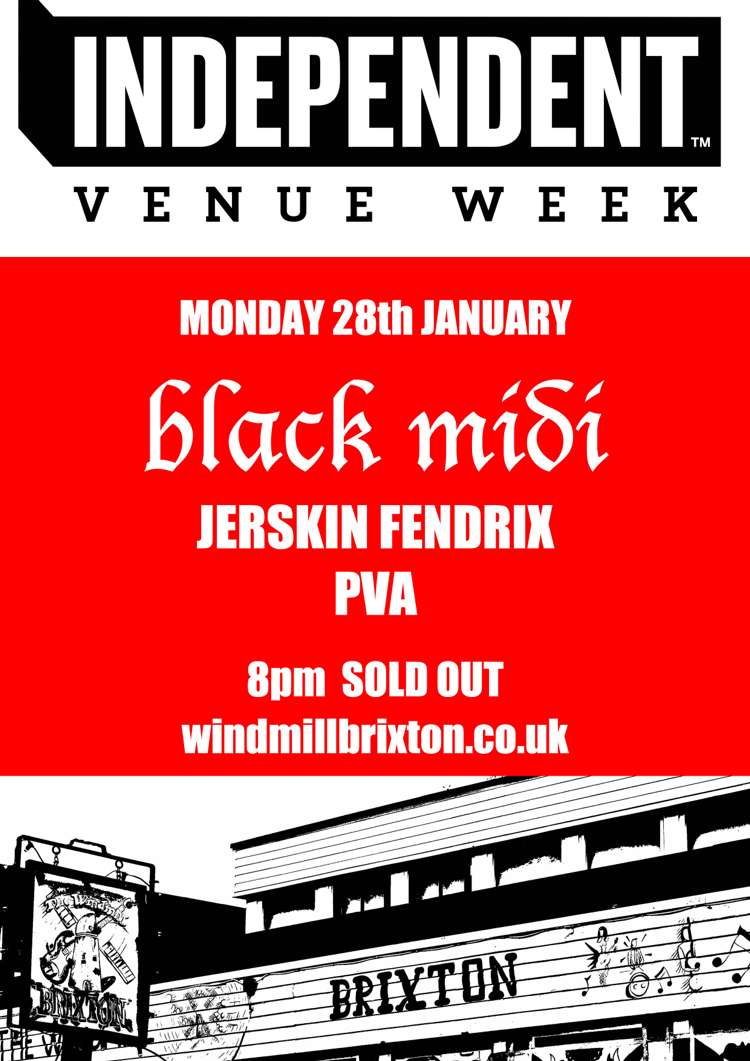 Windmill Brixton and Independent Venue Week presents:
#IVW19 Day 1: Black Midi + Jerskin Fendrix + PVA
SOLD OUT
Entry Requirements: 18+
Please not this is totally sold out and there will be no tickets on the door.
Stagetimes for lucky ticket holders:
830 PVA 915 Jerskin Fendrix 10pm Black Midi
https://www.facebook.com/blackmidi/
https://www.facebook.com/jerskinfendrix/
https://www.facebook.com/pvapresents/
---
Independent Venue Week, now in its sixth year, is a nationwide celebration of the spirit of independence & culture of live music and venues.
We're super pleased to be a part of it and have put together a week long programme of bands the venue holds dear.
More info: follow #IVW19 or visit the website: