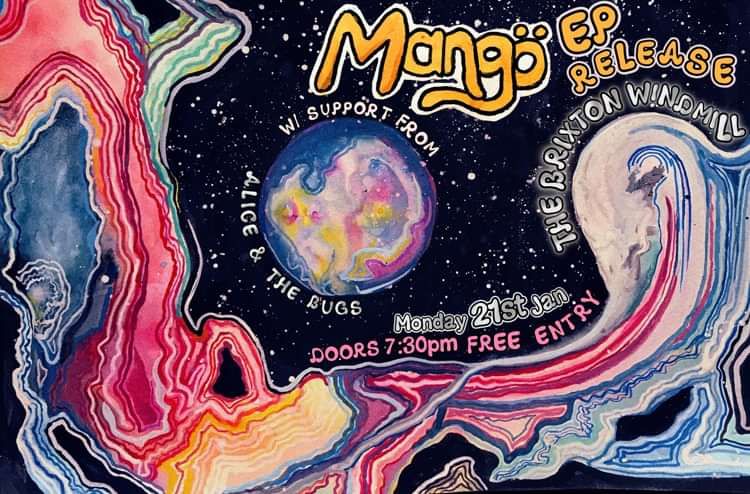 The Windmill presents:
Mangö + Alice & The Bugs + Roscoe Roscoe
FREE
Entry Requirements: 18+
GREETINGS ALL
We invite you to join us at our long awaited EP Release PARTY at our favourite venue!!
Our EP has been a LONG time coming and we are so excited to share with you what we have been cooking up at Hermitage Works Studios with Nathan Ridley & Margo Broom.
So come along to enjoy a wild trip into space & beyond at the Windmill Brixton, made so much sweeter by our first announced support Alice And The Bugs.
&&& GUESS WHAT IT'S FREE!!!!!
https://www.facebook.com/mangojuicy/
https://www.facebook.com/AliceAndTheBugs/