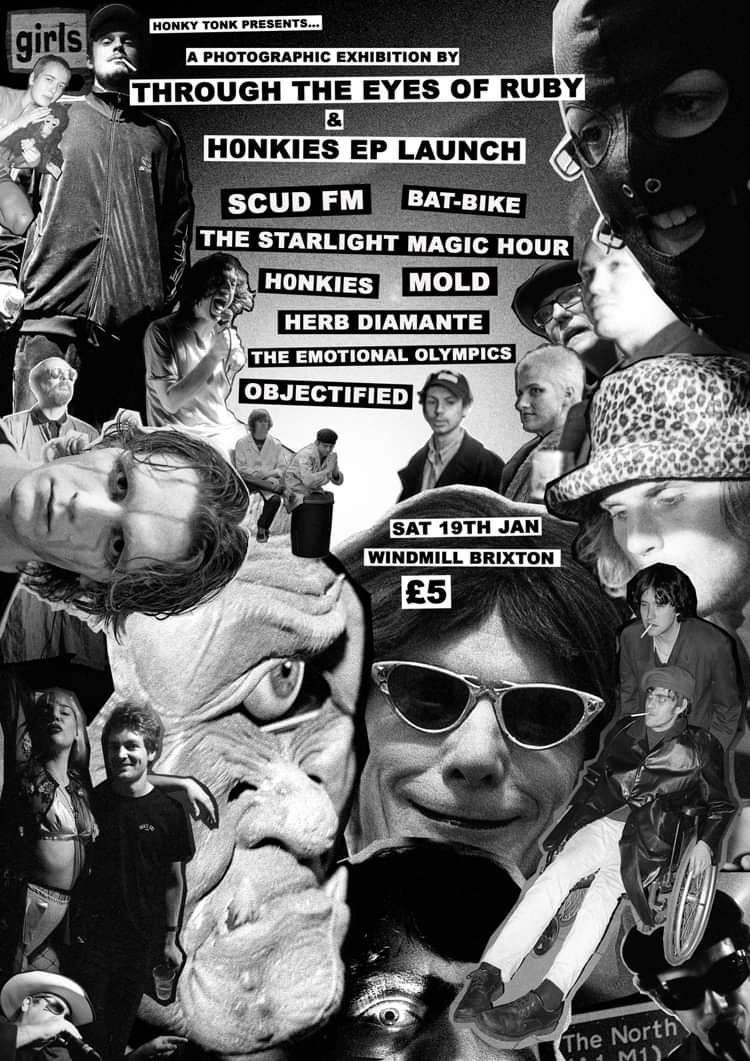 The Windmill presents:
Honkies EP launch & Through The Eyes Of Ruby exhibition
£5
Entry Requirements: 18+
'Honky Tonk presents a fantastic exhibition of music photography by Through The Eyes Of Ruby alongside the release of the much anticipated debut H0nkies EP 'Hold your horses/Its all kicking off for Honkies Volume 01!!!111!!!1!!' via Permanent Creeps.
Through The Eyes Of Ruby is a photographic journal shot on 35mm film by Owen Godbert & Ste Fletcher, documenting the current underground music scene in Britain. Lots of money has been squandered on film, chemicals, lost passports and broken cameras! We make up the money by duping trains and just generally scraping by in everyday life.
Expect an eclectic collection of darkroom prints capturing some of the finest acts from the seedy underbelly of venues up & down the nation - accompanied by an entire evening of extraordinary live music from some of the exhibition-featured acts including....
BAT-BIKE
SCUD FM
The Starlight Magic Hour
H0nkies
Objectified
MOLD
Herb Diamante
The Emotional Olympics