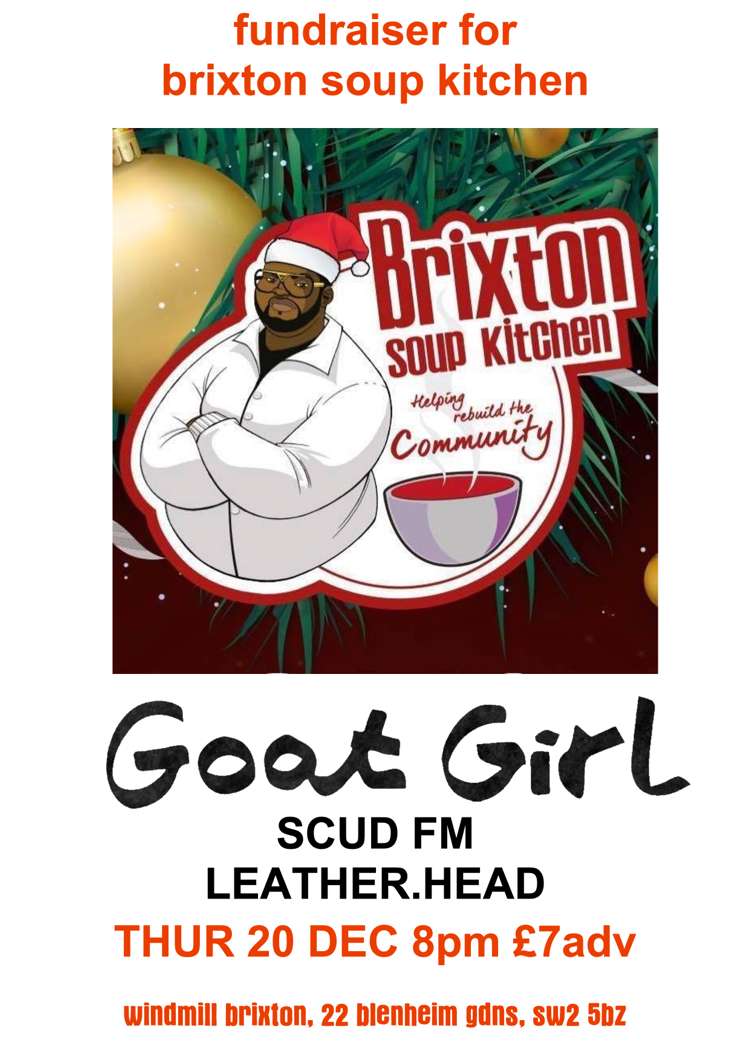 The Windmill presents:
Brixton Soup Kitchen fundraiser - Goat Girl, Scud FM, Leather.head
£7adv
Entry Requirements: 18+
Note to ticketholders: In previous years we have asked people coming to Brixton Soup Kitchen fundraisers to bring along items. However we just spoke to Solomon and he said that this year they are inundated with food and clothing donations and do not need any more. However they need cash so there'll be a bucket on the door for extra donations and since this show is half the price of Goat Girl's last London show we hope you can find a little extra for local homeless people this Christmas. Thanks.
Stagetimes:
1015 GOAT GIRL
920 SCUD FM
830 Leather.head