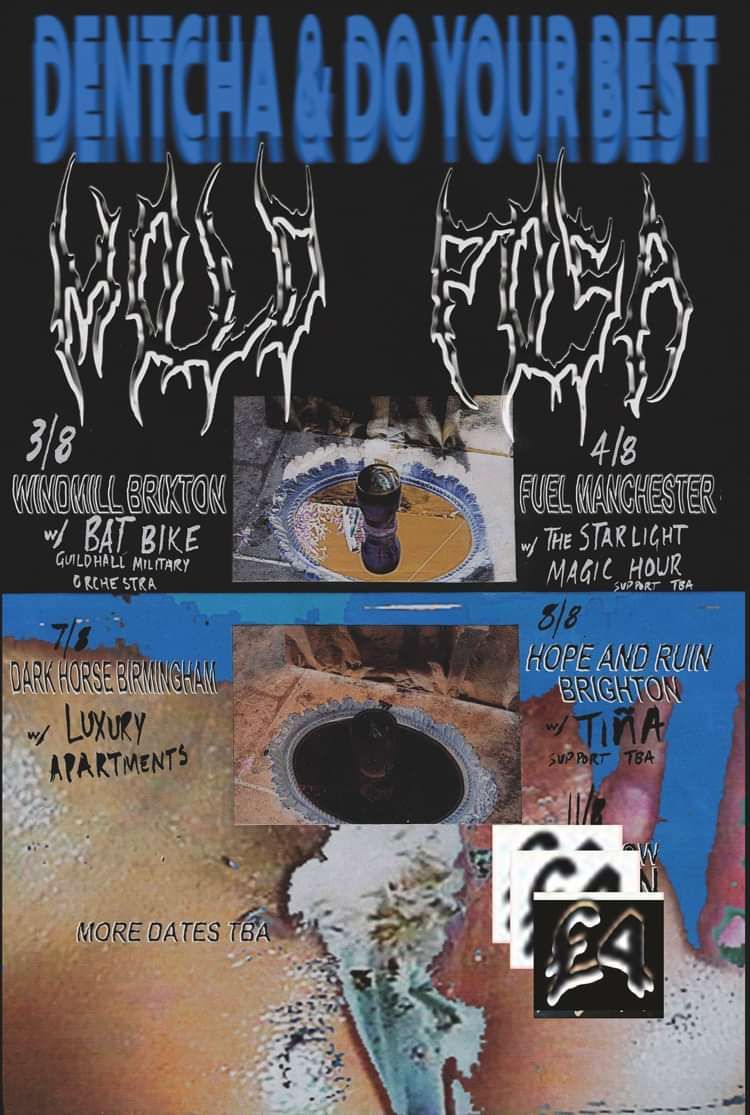 Dentcha + Do You Best presents:
POSA, Mold, Bat-Bike, Guildhall Military Orchestra
£3adv/£4door
Entry Requirements: 18+
Buy Tickets
South Londoners POSA and their Mancunian comrades Mold are on their first tour and for the London leg they've persuaded Bat-Bike to do a rare gig and enlisted the power of the Guildhall Military Orchestra.
POSA
Noise to lose your wallet to.
POSA = Piece Of Shit Act.
https://www.facebook.com/posaband/
https://soundcloud.com/pieceofshitact
*MOLD *
Disturbing art rock. Akin to going to reverse anger management therapy.
https://www.facebook.com/MOLDband/
BAT-BIKE
Wonk-pop vs Grungegaze vs Popthrash.
https://www.facebook.com/batbort/
GUILDHALL MILITARY ORCHESTRA
Dark whirling noise clash violently with the squealing sax, The infinite ricochets of mangled bullets rattle despairingly, distortion and tremors run wild throughout the Guildhall Military Orchestra's live set. With influences from techno, noise, punk aesthetics and free jazz, GMO takes you head first through an auditory war zone: Jittery sax improvisations shatter through the audience, juxtaposed by hyperreal sound design and chaotic rhythms.
https://www.facebook.com/GMORCHESTRA/