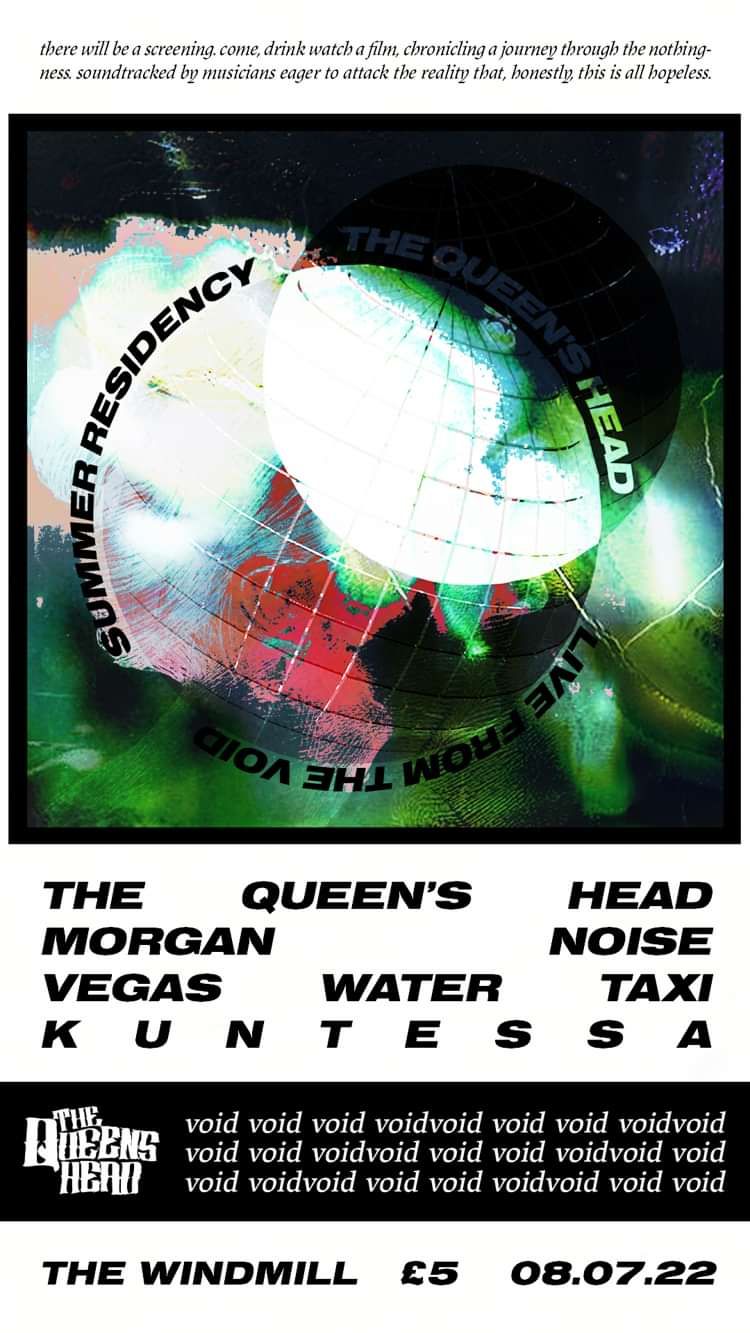 The Windmill presents:
The Queen's Head, Morgan Noise, Vegas Water Taxi, Kuntessa
£5
Entry Requirements: 18+
General Admission (e-ticket)
Speedy Wunderground signings The Queen;'s Head present the second of their four night summer residency:
For those unacquainted with the band's brand of esoteric eclectic pop - The Queen's Head are a five piece from South London making alternative music about modern anxieties. Blending elements of post-punk, noise-rock, disco and modern dance music, wrapped in a familiar verse-chorus pop structure, the resulting sound is simultaneously enchanting and terrifying.
Ordering this giddy chaos are the dual vocals of childhood friends Joel Douglas and Tom Butler. Together they combine cutting, spoken word narratives and growling melodies which take form as vigorous, traumatised calls to arms, scriptures not as much sung but bellowed and preached to the audience. It's a sermon.
MORGAN NOISE fresh pop-jazz-noise
VEGAS WATER TAXI - new band rising from the ashes of another band who released one of the best ever tracks on the Speedy Wunderground label.
KUNTESSA - xxxtreme xxxformer