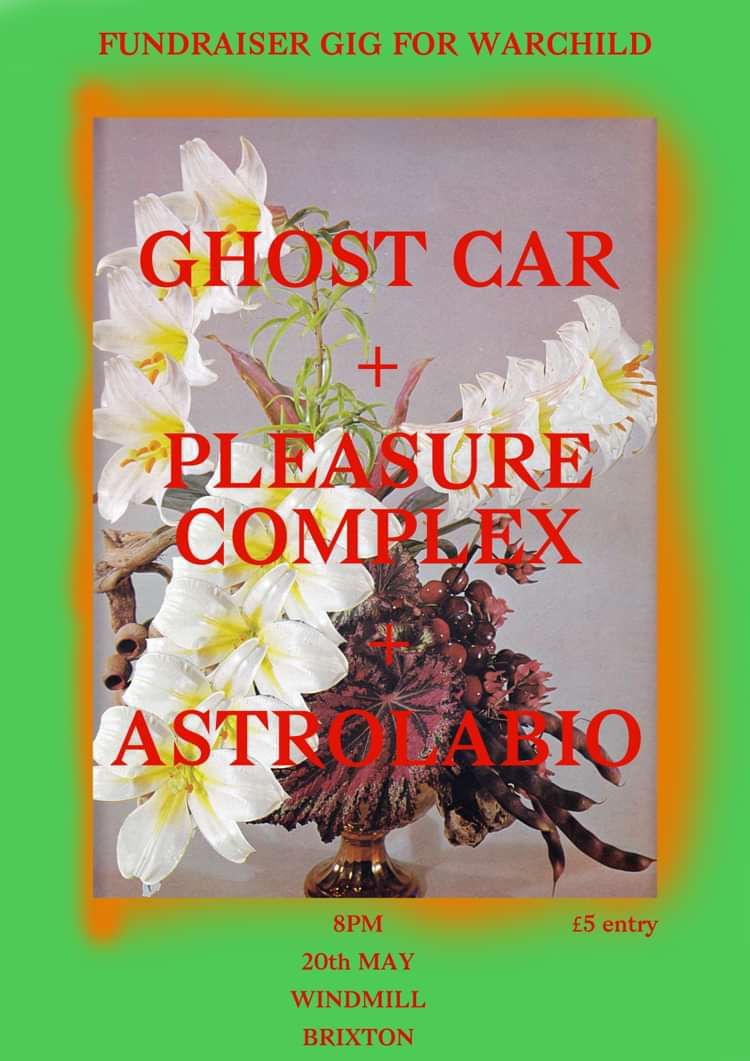 The Windmill presents:
Ghost Car, Pleasure Complex, Astrolabio
£5
Entry Requirements: 18+
A FUNDRAISER FOR WAR CHILD EMERGENCY FUND to help frightened and vulnerable children in crisis in Ukraine, Yemen, the Sahel and conflicts around the world. Extra donations welcome.
With their tub-thumping, glam rock riffs having a touch of The B52s, with Farfisa organ and theremin, their Knight Rider synths fighting against punk rock guitars mixed with infectious high-pitched vocals sitting somewhere between Clare Grogan and Poly Styrene, this is Ghost Car.
South London's finest hard pop band.
Synthpop.