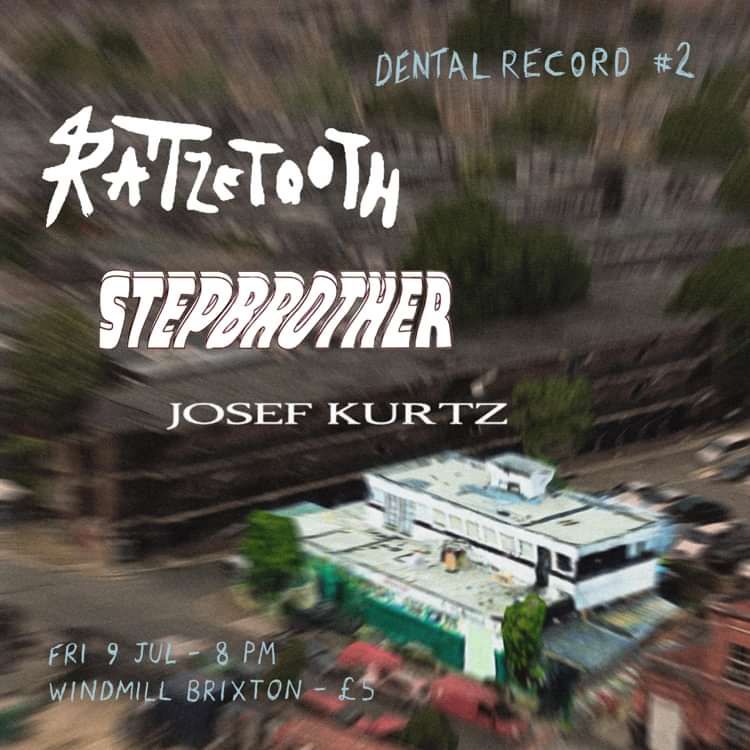 The Windmill presents:
Rattletooth, Stepbrother, Josef. Kurtzz
£5
Entry Requirements: 18+
General Admission (e-ticket)
Rattletooth, a sonically slippery alternative rock combo from south London, formed in 2016 when they were all fifteen. They played initially as a four piece, performing around London until a year ago when they became a five piece and recorded an album. Drawing their influences from fiction and non-fiction alike, they use melody, rhythm and harmony to write music. Their favourite instruments to use are guitars, bass guitars, drums, synthesizers and samplers.
Debut album "Rabbit! Rabbit! Oh wait Squirrel" out now!
Four-piece indie rock band from the Grove of all Groves, Ladbroke Grove.
"a one-man happening, complete with hazy films of street scenes, strobe lights and a musical style recalling both the laid-back detachment of The Velvet Underground and the angry assault of Nick Cave's previous band The Birthday Party. " - THE TIMES (Aug 2020)