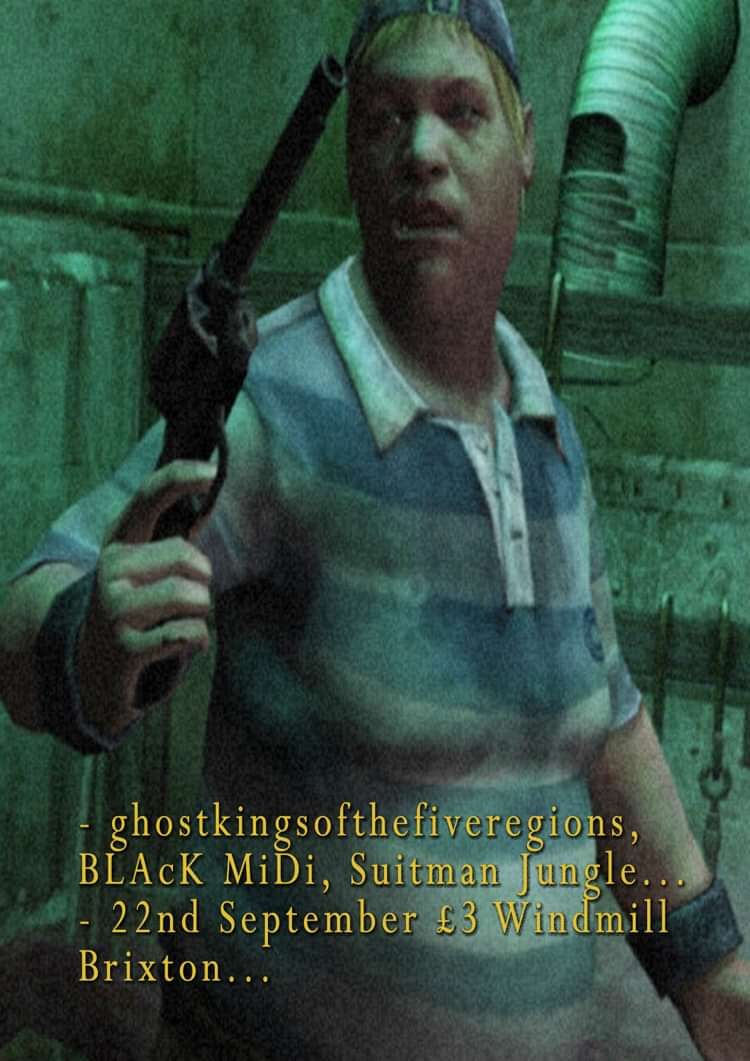 The Windmill presents:
Ghost Kings of the Five Regions / Black Midi / Suitman Jungle / Junior XL
Ghost Kings Of the Five Regions + Black Midi + Suitman Jungle + Junior XL
£3
Entry Requirements: 18+
Not one but THREE of the finest new acts in London right now, back by popular demand, and instroducing for the first time at the Windmill: Junior XL whose live sets we've heard great things about,
GHOST KINGS OF THE FIVE REGIONS
One of the most singular bands to emerge from the current London scene, and having played alongside Micachu, USA Nails, Goat Girl, Shame, and HMLTD, their heady blend of dense poetry and doom-laden post-rock has been smothering audiences into submission for a little over a year now.
From their debut track, the self-flagellating, enigmatic This is Your World, Krist is Just Living in it, they have released the first strand of the unravelling narrative thread that binds all of their music together; their songs are filled with a host of phantoms that are exorcised in front of you on stage, yet none but them has heard the full story yet. .
http://ghostkingsfiveregions.bandcamp.com/
https://www.facebook.com/ghostkingsofthefiveregions/
BLACK MIDI
Purveyors of the darkest dreamscapes.
https://www.facebook.com/BLACKMIDIMESS/
https://soundcloud.com/blackmidimess
SUITMAN JUNGLE
Suitman plays live jungle and drum & bass mash-ups using a stand-up cocktail kit and SPD-SX.
Suitman is also the drummer in Micachu & The Shapes so know this'll be something special.
https://soundcloud.com/suitmanjungle
https://www.facebook.com/suitmanjungle/
JUNIOR XL
https://soundcloud.com/louisjmilner/sets/water-dowsing-junior-xl