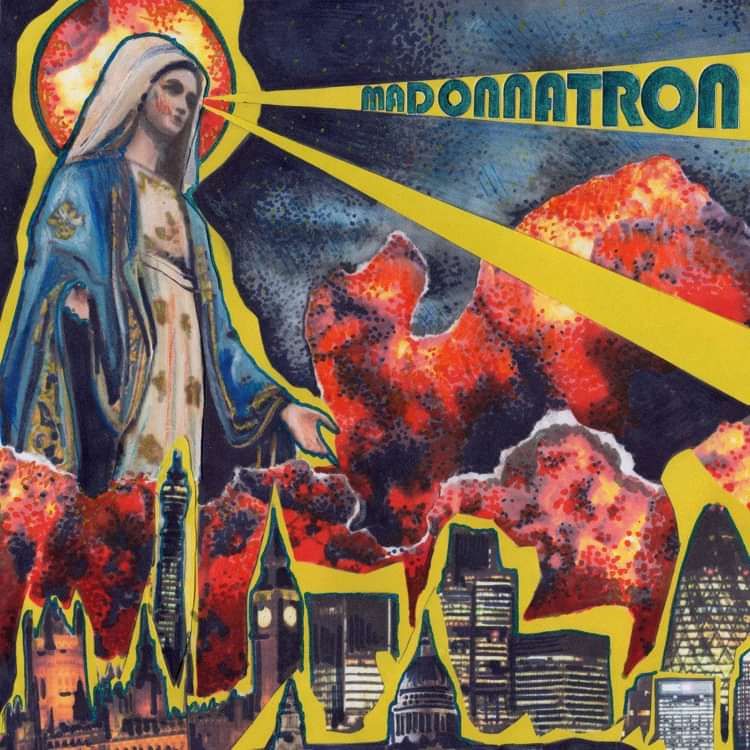 The Windmill presents:
Madonnatron album launch party
Madonnatron + Ghost Car + NoFriendz + Sex Cells + Zsa Zsa Sapien
£5
Entry Requirements: 18+
MADONNATRON
MADONNATRON, by their own admission, started out with pretty low expectations (given that none of them could actually play their instruments). But, like label-mates Fat White Family & Meatraffle, it hasn't stopped them rapidly becoming one of the standout bands of this so-called "South London scene" that some people are talking about.
They performed a live session on Marc Riley's 6 Music show, without even having an official release & he's just booked another session on the 6th of June. They've toured with The Moonlandingz & with Meatraffle & have some real nice festival slots coming in for the summer. . .
Madonnatron's self-titled debut album is released on 30 June 2017 on Trashmouth records.
https://www.facebook.com/Madonnatronband
Video for "Headless Children":
https://www.youtube.com/watch?v=Ef4PfXiTJAQ&feature=youtu.be
With special guests:
GHOST CAR
All-female quartet Ghost Car have a keyboard and drum-propelled sound that's slender and ferocious in equal measure - fuzzy lyrical preludes switching into shimmering, empowered waves of noise and melody. Their recent split LP recorded & mixed by Ben at Light Ship 95 and released via Spanish label UPSY and FLEXIDISCOS, oozes the good stuff, and can be found at their bandcamp, along with a license to dance tops off at the front.
https://www.facebook.com/ghostcarband
NO FRIENDZ
Taking inspiration from such rock and roll luminaries as Shania Twain, Whigfield and Aqua; Trashmouth recording artists NoFriendz are bound to be the most fascinating 6/10 live experience of this year.
https://www.facebook.com/bestnofriendsforever/
SEX CELLS
Synth and drums duo; debut release out now on Pretty Ugly Records. Taking hints from bands like Suicide, Sex Cells play punk songs through a warped synthesizer, not stopping to let you breathe. It's claustrophobic, lo-fi and trashy.
"Gut level pop songs" - Echoes And Dust
https://sexcells.bandcamp.com/album/sex-cells
https://www.facebook.com/sexcellsuk/
ZSA ZSA SAPIEN
Meatraffle's singer with his trumpet-inflected dub project.
https://www.facebook.com/Zsa-Zsa-Sapien-134779209929421/
https://www.youtube.com/watch?v=1XWWb5a05L8
Plus Discotaque DJs Plus Seamus' extolled Windmill BBQ (for earlycomers; not all night!!) Plus Patrick Lyons MC.